Circassia has positive Phase III results from its respiratory pipeline, great news for the company after abandoning its allergy immunotherapies due to clinical failure.
Circassia Pharmaceuticals, based in Oxford, has reported a Phase III success with Duaklir, a drug combination for the treatment of chronic obstructive pulmonary disease (COPD). The trial was run by AstraZeneca, from which Circassia recently bought exclusive US commercialization rights to two COPD drugs, Duaklir and Tudorza, for up to €214M.
The results of the trial showed that Duaklir induced significant improvements in lung function as compared to its individual components, aclidinium and formoterol. Aclidinium alone (Tudorza) also proved to work as well as Spiriva, a COPD drug marketed by Boehringer Ingelheim and Pfizer.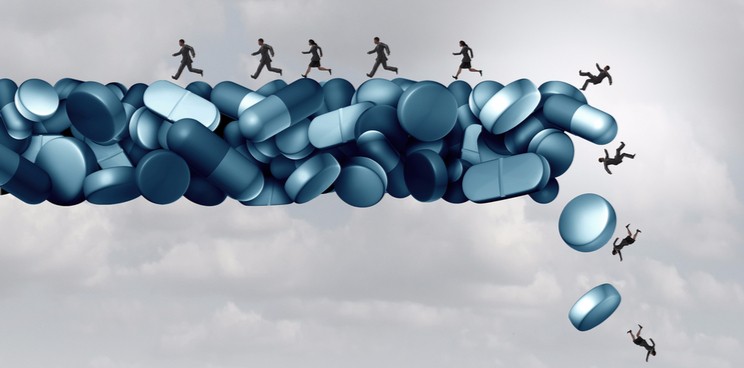 AstraZeneca plans to apply for FDA approval for Duaklir in the first half of 2018, which would be a big win for Circassia after its history of disappointments during the past year. After a late-stage failure in cat allergy, followed by another in house dust mite allergy in April — both due to an overperforming placebo effect — the company decided to freeze investments on allergy and is now focusing on asthma and COPD.
The company seems to be managing to keep afloat, but investors are surely not getting what they were hoping for. Circassia raised a huge £200M (€220M) in its 2014 IPO and is backed by Neil Woodford, which had a 19% stake when the first trial failed. Though not everything is lost, investors surely weren't expecting the company to turn from novel allergy immunotherapies to acquiring rights to late-stage development drugs that only bring an incremental improvement to existing therapies.
---
Image via Lightspring, sfam_photo /Shutterstock