Circassia Pharmaceuticals will stop investing in its allergy programs due to two failed clinical trials in which the placebo beat its allergy immunotherapy.
Circassia Pharmaceuticals has released the results from a Phase IIb trial for a house dust mite allergy immunotherapy. Although the treatment greatly reduced allergy symptoms in the patients, so did the placebo, making the company miss the primary endpoint for the trial.
Last June, Circassia's cat allergy immunotherapy faced exactly the same problems in Phase III, although such a strong placebo effect had not been found in previous trials. After such a big disappointment, the company's shares went down by 65% and it decided to halt significant new investments in its allergy pipeline. With this second defeat, the company has stopped all investment in its allergy portfolio.
"We remain convinced that the technology has biologic activity, but we also believe the difficulty in overcoming the placebo effect using the field study designs required by regulators represents a significant hurdle, and consequently we will make no further investment in our allergy portfolio," announced Steve Harris, CEO of Circassia, in a press release this morning.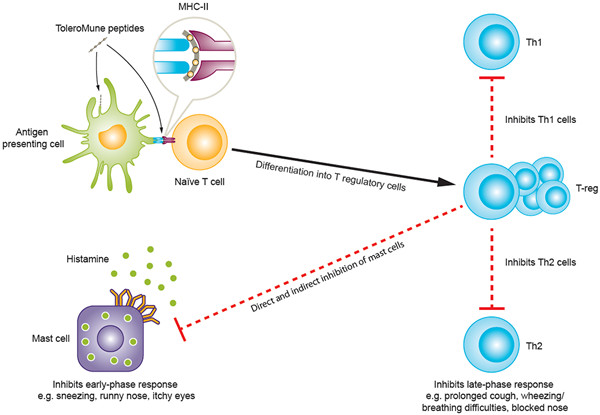 Back in 2014, Circassia Pharmaceuticals raised a massive £200M (€230M), making it the largest biotech IPO in Europe. What attracted top biotech investors like Neil Woodford, who had a 19% share when the first trial failed, was the company's focus on innovative immunotherapy technology to treat allergy.
Now, Circassia has officially abandoned this avenue and is instead focusing on developing substitutes for already-existing therapies, such as GSK's inhalers for asthma or Boehringer Ingelheim's Spiriva for chronic obstructive pulmonary disease (COPD).
A recent deal with AstraZeneca gave Circassia US rights to two of the big pharma's COPD drugs, which made shares go back up by 30%. The company seems to be withstanding well such hard blows, but this outcome is certainly not what investors initially signed up for.
---
Images from Africa Studio; Circassia Pharmaceuticals