Bristol-Myers Squibb wants to strengthen its immuno-oncology even further. For this, it is acquiring Cormorant – a Biotech developing immunotherapies in a deal that could go up to €460M.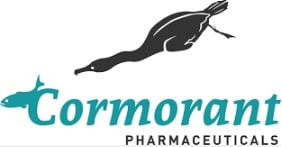 Based at the Karolinska Institute Science Park in Stockholm (Sweden), Cormorant was a private Biotech focusing on cancer immunotherapies.
Its main program was HuMax-IL8, which is currently in Phase I/II trials. This therapeutic antibody targets interleukin-8 (IL-8), a protein is expressed by many solid tumors. IL-8 also suppresses the immune system and increases the ability of tumors to metastasize.
Actually, this particular candidate had been acquired from Genmab (Denmark) in 2012. In 2014, the two companies had also entered a collaboration for new anti-IL8 candidates with the DuoBody technology – quite popular with Pharma and Biotech.
Now, this IL-8 program will end up in the hands of Bristol-Myers Squibb (BMS). This NY-based Pharma is acquiring Cormorant for around €85M ($95M) in upfront and close milestones payments. But there's still another €385M on the table, for long-term development and regulatory milestones.
The therapies can enhance immune response and increase the efficacy of existing cancer medicines through combination therapy – a key strategy in cancer immunotherapies. So, BMS would have the possibility to combine these new candidates with its extensive oncology pipeline.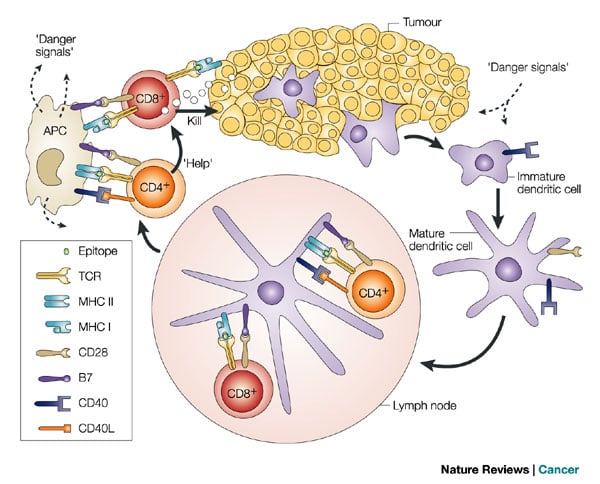 In fact, BMS is one of the big contenders in the immuno-oncology race. It's in several joint programs (such as Innate Pharma and Life Science Partners) and has a 'rockstar' therapy – Opdivo (nivolumab). This was the second checkpoint inhibitor to ever be approved (after MSD's Keytruda) and is prescribed for melanoma and non-small cell lung cancer.
Just recently, it was announced that Opdivo will be combined with a blockbuster oncolytic therapy. So it seems likely HuMax-IL8 will have a similar future…
---
Feature Image Credit: Dividing breast cancer cell © Royalty Stock Photo (BigStock ID93129902)
Figure 1 Credit: Pelena et al. (2012) Influence of IL-8 on the epithelial-mesenchymal transition and the tumor microenvironment. Future Oncology (doi: 10.2217/fon.12.59)
Figure 2 Credit: Prieto et. all (2015) Immunological landscape and immunotherapy of hepatocellular carcinoma. Nature Reviews Gastroenterology and Hepatology (doi: 10.1038/nrgastro.2015.173)
---