Like many others, the biopharma industry has been shaken by the rapid rise of the coronavirus outbreak. But unlike any other industry, biopharma can solve the growing threat through science and innovation.
Our journalists are working hard to deliver as much information as possible on the current crisis. If quality information and independent journalism also matter to you, don't forget that you can support our journalists by becoming an Insider member. We've received encouragement from our community and we believe more than ever that we have a critical role to play in this crisis as a trusted source of information. To stay up to date with the last developments, you can also subscribe to our newsletter.
We will be updating this page on a regular basis so feel free to keep an eye on it and share it with your network.
Stay safe and keep reading good journalism.
---
In Depth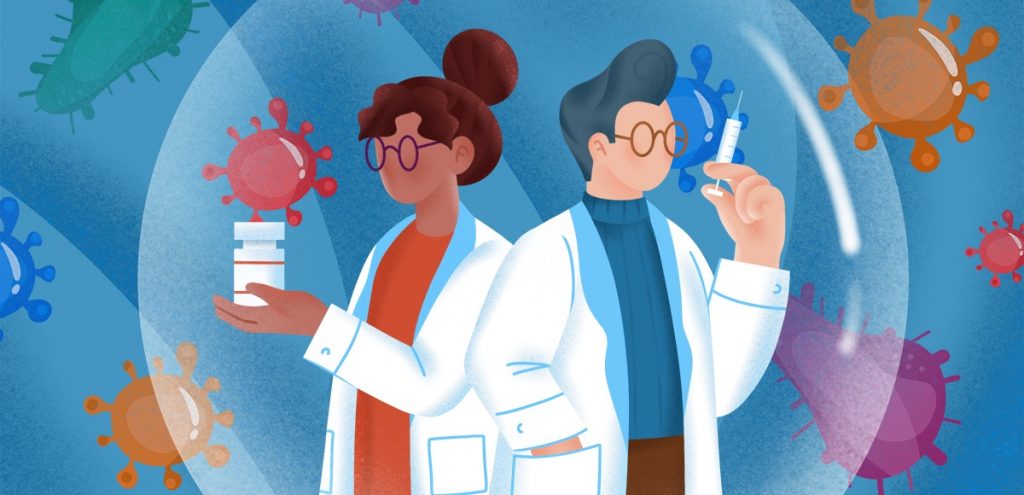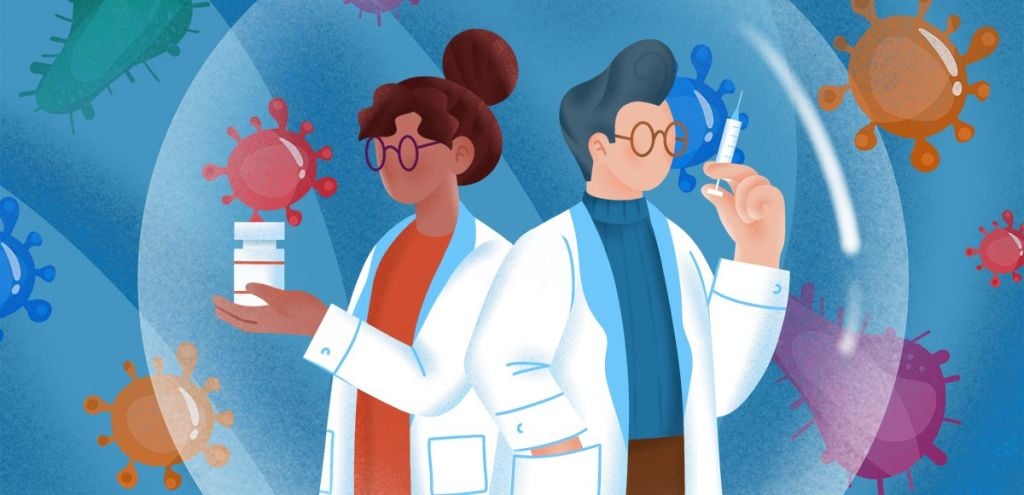 The Covid-19 pandemic exposed the weaknesses in our defenses. Vaccine platforms will be a powerful tool to react faster to future pandemics. Read on.

As coronavirus disease sweeps the globe, a number of European healthcare organizations are stepping up to meet challenges in producing vaccines and diagnostics. All players in the scramble to develop Covid-19 vaccines are at the preclinical stage. It's hard to say who is winning the race for a vaccine, but research supported by big pharma is getting the most attention. Read our analysis.
How Will Coronavirus Impact Drug Pipelines?
As the coronavirus pandemic rages, drug development is becoming harder than ever, if arguably even more important. What is the extent of the issue, and how can companies protect their pipelines? Read our analysis.

Of the many types of vaccine technology in development to tackle Covid-19, RNA — particularly that based on messenger RNA (mRNA) — is one of the frontrunners. Read our analysis.

The information flow about the coronavirus pandemic is truly electrifying, with big public market swings in the life sciences industry. That said, exactly what sort of impact is the disease known as Covid-19 having on biotech stocks? Read our analysis.

The unprecedented scale of the current Covid-19 pandemic has led to a vaccine 'race' the like of which has never been seen before. This may change the face of vaccine development forever. Read our analysis.

The excessive inflammatory response seen in the most serious cases of Covid-19, along with shortages of ventilators, has caused a healthcare crisis in many countries around the world. Could cell therapy provide an answer to this dilemma? Read our analysis.


As the Covid-19 pandemic sweeps the world, cancer research is proving a valuable resource for developing new treatments for infectious diseases by harnessing the power of the immune system. Read our analysis.

The rapid spread of Covid-19 around the world has left drug developers with limited time to identify drug candidates to fight the virus. Amid this crisis, artificial intelligence has proven its value as a tool to make drug discovery faster and cost-effective. Read our analysis.

With messenger RNA being pushed to the market in record time and Alnylam's historic approval of an RNA interference drug, the field of RNA therapeutics is now moving faster than ever before. Read our analysis.
---
Guides

Initiatives are springing up around the world that can support European startups in the search for new methods of diagnosis, treatment, and prevention. We summarised them in this article to save you time! Read the guide.


Covid-19 has been dominating the news for weeks on end, but what impact is the current pandemic having on biotech VC investments? Some key figures working in the field in Europe discussed their recent experiences, as well as advice for startups navigating this new funding challenge. Read the guide.
---
Interviews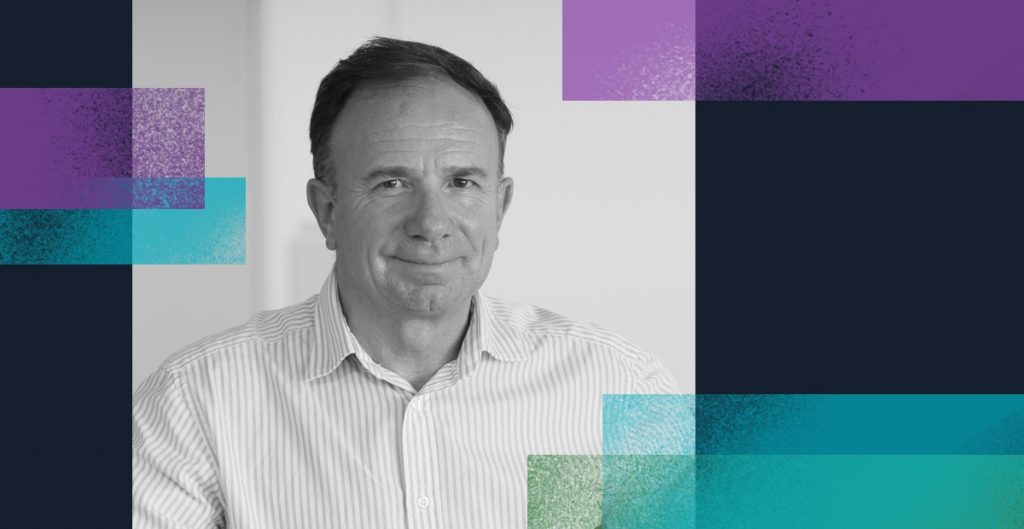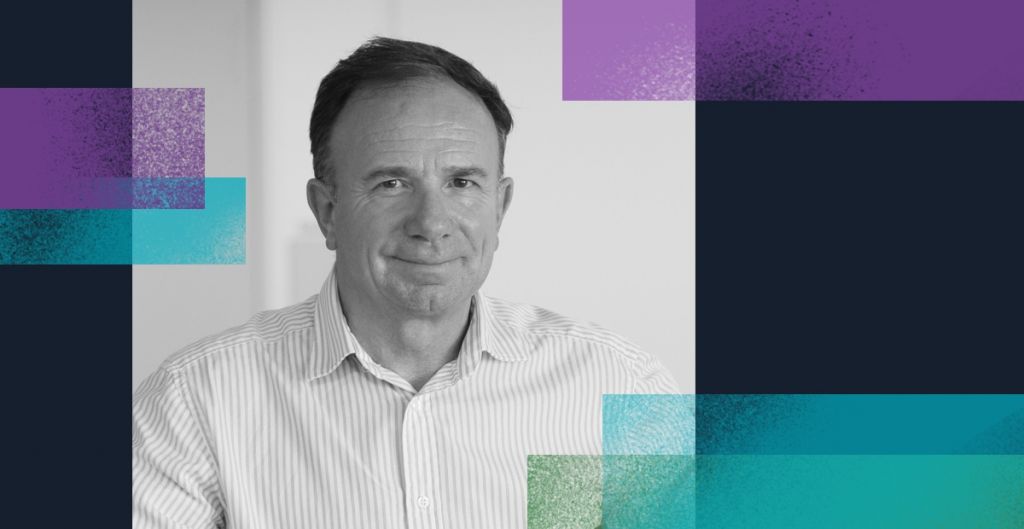 Despite the promise of several approved Covid-19 vaccines and the widespread rollout of vaccination programs around the world, recent mutations in the virus causing Covid-19 are raising concern. Can the current vaccines protect against different coronavirus variants? Read more.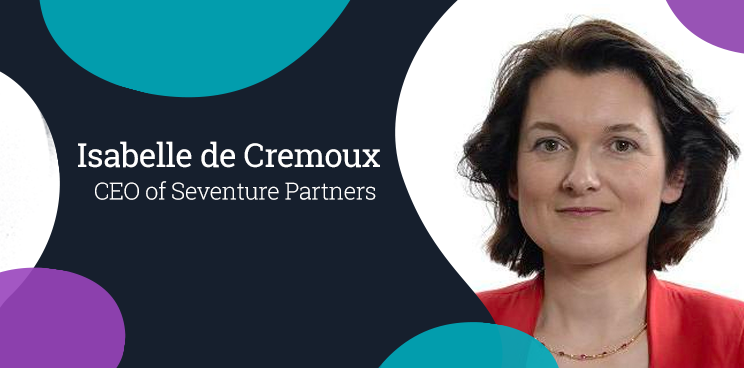 For Isabelle de Cremoux, CEO and Managing Partner at Seventure Partners, 2020 was going to be an important year for microbiome research. However, the global coronavirus pandemic arrived, presenting one of the greatest unforeseen challenges in human history. Read the interview.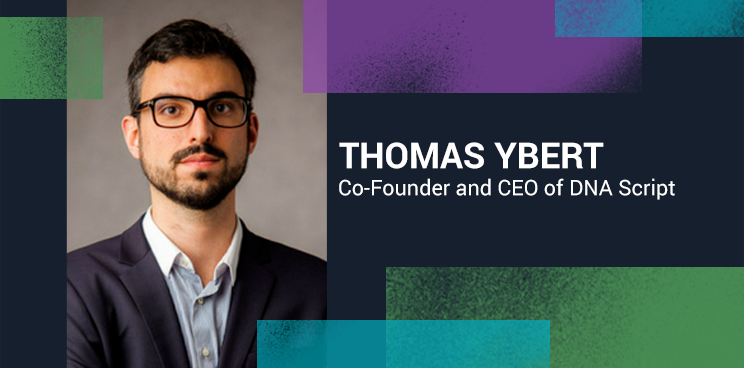 DNA synthesis is one of the pillars of Covid-19 research that has suffered supply disruptions during lockdowns. Thomas Ybert, CEO of DNA Script, discusses the French company's plans to protect research from future disruptions by giving every lab the ability to synthesize its own DNA molecules. Read the interview.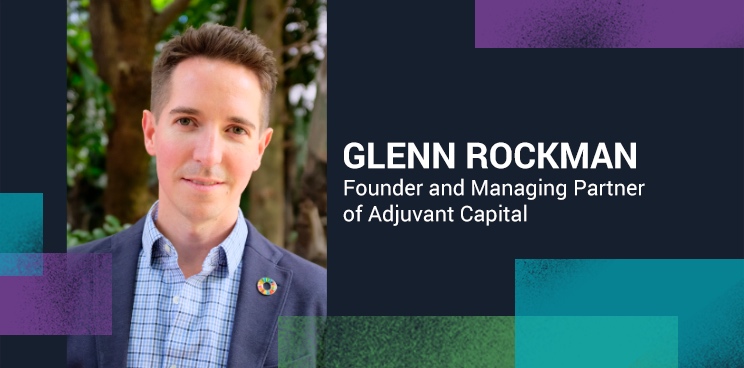 The Covid-19 pandemic has pushed vaccines and public health to the forefront of people's minds. Investment and research in these areas have rocketed in recent months, but will such interest continue long into the future? Glenn Rockman, founder and Managing Partner of Adjuvant Capital, a VC firm investing in the infectious disease area, believes it will. Read the interview.
---
Tops

With national lockdowns forcing millions to stay home in the Covid-19 era, this could be a big opportunity to take an online course about the biotech industry and how to run a business in this exciting field. Read the list.
---
Covid-19 in the news
The rise of adenoviral Covid-19 vaccines highlights the potential of companies using similar technology in other fields like cancer or gene therapy. Read more.
As barely a third of European countries meet targets to track concerning Covid-19 variants, diagnostics and genomics companies are scrambling to help them tackle this challenge. Read more.
The major research funder CRUK and two of the biotech companies it works with have decided to cut development ties as the financial impact of the coronavirus disease pandemic continues to bite. Read more.
As AstraZeneca and the University of Oxford's Covid-19 vaccine debuts in the EU market this month, supply bottlenecks, viral variants, and political squabbles demonstrate that the quest to develop and distribute Covid-19 vaccines is far from over. Read more.
Since the debut of Imlygic in 2015, no other oncolytic virus cancer therapies have been approved by the FDA and EMA. However, we're seeing the first signs that the Covid-19 pandemic may help the field get out of the rut. Read more.
BioNTech and Pfizer's Covid-19 vaccine has become the first approved vaccine made from messenger RNA. Read more.
A much anticipated Covid-19 vaccine, developed by the University of Oxford and AstraZeneca, achieved 70% efficacy in phase III interim data. While less effective on paper, it could prove cheaper and easier to distribute than its most advanced competitors. Read more.
Hospital facilities in Europe are being pushed to their limits as the Covid-19 pandemic continues into winter. Coronavirus testing that doesn't require a central lab is now arriving on the scene, and it could be the solution to effectively monitor and contain the disease. Read more.
The field of messenger RNA therapeutics is flying high as BioNTech and Pfizer conclude a phase III trial with their Covid-19 vaccine showing 95% effectiveness. Read more.
Providers of microbiome therapies worldwide have been hit by pandemic restrictions on the harvest of stool samples. Though these measures are now loosening in France, key safety challenges remain for companies using fecal microbiota. Read more.
The first generation of vaccines for Covid-19 is edging closer to the market. But are these vaccines able to withstand the force of viral evolution? Read more.
UK biotech Oxford Nanopore has launched a portable test that can detect both Covid-19 and seasonal flu viruses in saliva or swabs in a little over an hour. Read more.
Newly-launched Belgian startup ExeVir Bio will develop 'nanobodies' that bind very precisely to key areas of the Covid-19 virus and other coronaviruses after raking in €23M in Series A. Read more.
Amid the Covid-19 pandemic, gene therapy companies are suffering, with clinical trials delayed and investors remaining cautious in an increasingly volatile market. Yet many have set their sights on what could potentially turn into a gold mine: applying their technology to contain the spread of the novel coronavirus. Read more.
An experimental Covid-19 treatment that is delivered directly to the lungs via a nebulizer reduced the risk of mortality and the need for mechanical ventilation in a phase II trial. Read more.
The National Cyber Security Centre (NCSC) in the UK stated this week that several organizations involved in Covid-19 vaccine development in the UK, US, and Canada have been targeted in a cyberattack by a Russian hacking group known as APT29. Read more.
Osivax, a Lyon-based biotechnology company, secured €17.5M from the European Innovation Council and €15.1M from Bpifrance. The funding will be used to develop vaccines that protect from all current – and even future – flu and coronavirus outbreaks. Read more.
Remdesivir has received a one-year conditional marketing authorization from the European Commission due to the urgency of the Covid-19 pandemic, which has infected at least 2.5 million people in Europe, and killed more than 500,000. Read more.
Researchers in the UK have set up a drug testing platform to bridge the gap between preclinical testing and large-scale trials for drugs being tested to treat Covid-19. Read more.
The US-based big pharma MSD has entered the race to be the first to develop an effective vaccine for Covid-19 by acquiring Austrian biotech Themis Bioscience and its vaccine technology for an undisclosed amount. Read more.
The funding will go towards eight research projects that have been selected out of 144 proposals received by the EU's Innovative Medicines Initiative. Read more.
Despite the country being hard hit with Covid-19, Italian pharma seems to be getting back to business as usual with two oncology-related biotech acquisitions in the last week. Read more.
The Coronavirus Global Response pledging event is the beginning of a global fundraising marathon organized by the European Union and G20 nations in response to a World Health Organization call. Read more.
The partners plan to sign the funding agreement at the end of April and Pluristem will initially receive €20M followed by two further installments totaling up to €30M. Read more.
The first European vaccine for coronavirus disease to enter clinical trials has been administered to UK volunteers in a project led by the University of Oxford. Read more.
The UK funder Cancer Research UK and Swedish oncology biotech Alligator Bioscience have independently announced cuts to payroll and research costs due to the coronavirus disease pandemic. Read more.
The UK company Izana Bioscience is freely providing its phase III-ready anti-inflammatory antibody namilumab in a compassionate use program for the treatment of patients with coronavirus disease in Italy. Read more.
The UK company Exscientia will use its AI-driven drug discovery platform to examine a collection of 15,000 potential coronavirus disease treatments in collaboration with the US research institute Calibr and the non-profit synchrotron company Diamond Light Source. Read more.
The Swiss antibody specialist Neurimmune and the German RNA biotech Ethris are collaborating to develop inhaled messenger RNA (mRNA) antibodies that can treat the catastrophic respiratory effects of coronavirus disease, also known as Covid-19. Read more.
The test received an Emergency Use Authorization from the FDA, which means it can only be used for the detection of the Covid-19 coronavirus in certified labs, and only during the national state of emergency. Read more.
The collaboration will be led by the Parisian Institut Pasteur, whose vaccine technology — in this case modifying a measles virus vector to carry coronavirus antigens — is licensed to Themis. Themis will speed up the research by providing scaling and manufacturing muscle. Read more.
The money was awarded to help CureVac quickly scale up the production of its candidate Covid-19 vaccine. It came one day after allegations from the German newspaper Welt am Sonntag claiming that US President Donald Trump intended to acquire the vaccine for exclusive use in the US. Read more.
BioNTech has jumped to the front of the queue of European companies trying to get a vaccine for the coronavirus to market with an announcement of clinical testing at the end of next month and a big Chinese investment. Read more.
The clinical trial is designed to test Sensorion's lead candidate drug in people with sudden sensorineural hearing loss, a rare disorder where the patient can go deaf within several days. The trial results were to be released late 2020, but the company now expects to release them in mid-2021. Read more.
---
BONUS! New to remote work? Read our advice:
Labiotech.eu was already familiar to remote work before the coronavirus forced us to work far from the office. Fortunately, we shared our best practice last year in a special article. If you are also struggling with disrupted work, feel free to read it and get inspired. Learn how to work remotely.