Ablynx's Nanobody platform has used the smaller than human monoclonal antibodies from an alpaca to develop the phase III Orphan designated drug Caplacizumab. A phase III study 'Hercules' is now pioneering Caplacizumab as the first ever anti-Von Willebrand factor (vWF) nanobody for treating an ultra-rare blood clotting disorder.


Caplacizumab is a pioneering monoclonal antibody (mAb) derived drug developed by Ablynx, which is a spin-off biotech from Vlaams Institute for Biotechnology and the Free University of Brussels, now based in Ghent (Belgium). Caplacizumab has already been rewarded Orphan Drug designation by the EMA and FDA (in 2009), as the first therapy for the congenital and acquired types of the ultra-rare blood clotting disorder thrombocytopenic purpura (TTP).
The use of Alpaca (Camelidae) mAbs has inspired a unique Nanobody platform. This is because of the significantly smaller size of Alpaca antibodies when compared to other mammalian sources, such as mice. By engineering a smaller sized mAb, this therefore allows Nanobodies to target intracellular drug targets as well, and thus open up a whole new range of pharmaceutical applications.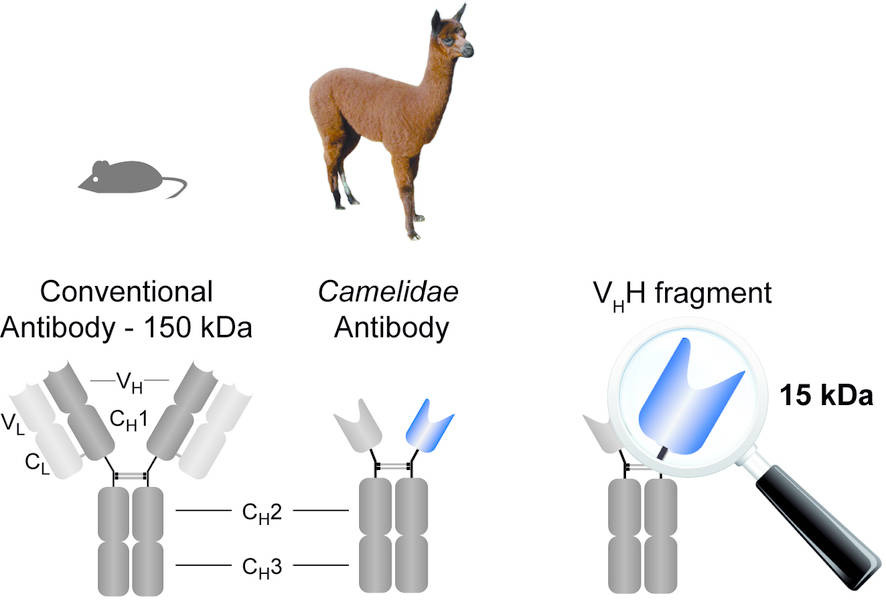 Developed into a Nanobody from the mAbs of alpacas (Camelidae), can this drug be any more intriguing?
Thrombocytopenic purpura (TTP) is an ultra-rare blood disorder which involves defective von Willebrand factors (ultra-large vWF) in the hemostatis clotting cascade. This creates a severely low platelet count (thrombocytopenia) with symptoms of anaemia and risk of microthrombi forming within peripheral vessels (and thus ichemic tissue damage). You can read more in this awesome explanatory blog (here).
Around 10% of cases are congenital, with the majority being acquired through an autoimmune response to the vWF cleavage enzyme ADAMTS13.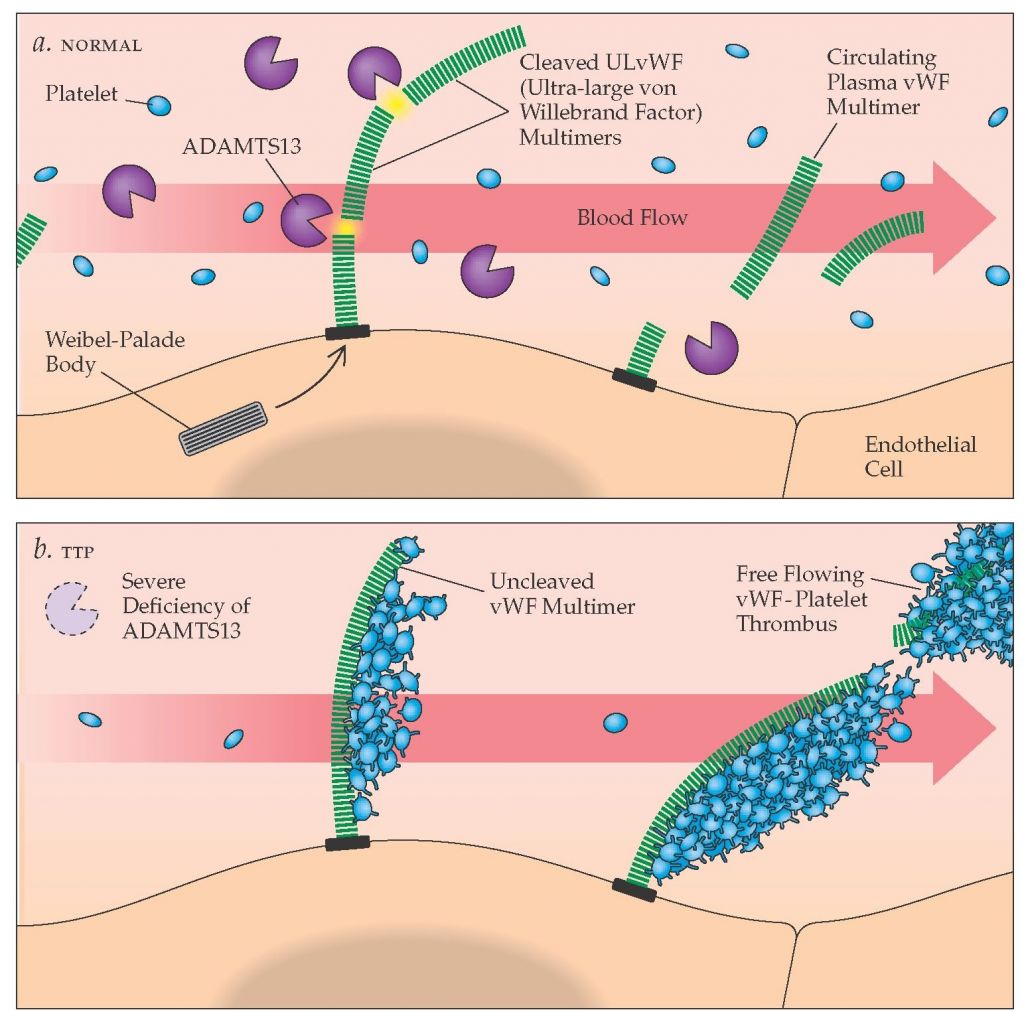 Caplacizumab's primary end-point is to normalise platelet count and therefore prevent abnormal clotting (i.e. microthrombi) causing tissue damage. It does this by inhibiting the interaction of these defective ultra-large vWF factors with other platelets.
Having effectively demonstrated anti-microthrombic action in its successful phase II trial ('Titan'), Ablynx is now launching its phase III trial thematically dubbed 'Hercules', with a target of 92 patients across 17 countries. It hopes that should the Hercules trial go well, Caplacizumab will be submitted for conditional EMA approval during 2017.
Despite having collaborations with various biotech giants such as Merck (with which it has a 5.7Bn partnership!), Novartis, Genzyme and AbbVie (to name a few), ownership of their own Nanobody platform has permitted this Belgian company to essentially launch their own phase III trial for Caplacizumab, which is very uncommon in the biotech industry.
So, if phase III goes well, Ablynx and their Alpaca mAbs could become the next big biotech Unicorn in the EU. Finally – Alpaca's have a purpose!