The field of messenger RNA therapeutics is flying high as BioNTech and Pfizer conclude a phase III trial with their Covid-19 vaccine showing 95% effectiveness. 
The phase III trial recruited over 43,000 volunteers to gauge whether Covid-19 infections could be prevented by a vaccine made out of messenger RNA (mRNA). One group received two doses of the candidate vaccine around three weeks apart, and another received a placebo. 
According to topline phase III results, the placebo group had 162 confirmed cases of Covid-19 while the vaccine group had just eight. The effect was similar across different ages, genders, and ethnicities and no serious safety concerns were noted. Pfizer and BioNTech now aim to apply for an Emergency Use Authorization from the FDA, which allows the vaccine to be used before getting full approval. 
BioNTech and Pfizer's mRNA vaccine delivers the instructions for our body to produce Covid-19 antigens and thus train the immune system to recognize them and catch the virus.
As the first Covid-19 vaccine to complete a phase III trial, BioNTech and Pfizer's mRNA candidate is one of the frontrunners in the Covid-19 vaccine race. However, competitors have upped the ante in the last week. Rival mRNA giant Moderna this week revealed almost 95% efficacy in phase III interim results, while the Russian Covid-19 vaccine Sputnik V — already approved for use in Russia — showed 92% efficacy in phase III, though its interim analysis used a smaller sample size than those of BioNTech and Moderna. 
The results from BioNTech and Pfizer's phase III trial have led to stock price surges for mRNA biotechs across the board. BioNTech's stock price spiked 20% after the initial release of interim results last week, followed by a 3% rise this week after the final results were released. In the last two weeks, Moderna's stock has risen by almost 20%, and the German contender CureVac — whose mRNA Covid-19 vaccine is entering phase IIb testing — has shot up by 40%.
The pandemic has provided tremendous publicity to companies making vaccines made from mRNA, which has in many cases translated into huge windfalls. For example, CureVac has reaped huge rewards in the form of grants, private investments, and a €180M Nasdaq IPO. 
"Having multiple Covid-19 vaccines would be a good thing, as some vaccines may work better for certain populations," said Chris Cardon, CEO of the Belgian firm Ziphius Therapeutics, which is developing its own mRNA vaccine for Covid-19.
While no mRNA vaccines have ever been approved, they are attractive to investors because they could be easier, cheaper, and faster to both develop and manufacture compared to traditional vaccines. This could be essential for combating global pandemics going forward, as well as for producing therapies for many other indications such as oncology.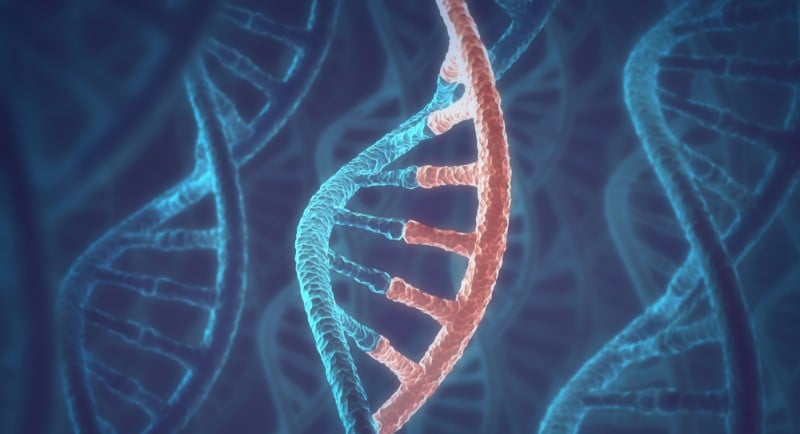 "Any [m]RNA sequence can be produced using the same production, purification and formulation processes – only the template DNA needs to be changed. Thus, by using the [m]RNA vaccine platform technology, vaccine candidates against virtually any disease can be produced," Zoltán Kis, Research Associate at the Future Vaccine Manufacturing Hub, Imperial College London, told the UK's Science Media Center.
"This is very advantageous when compared to existing technologies whereby each conventional vaccine would usually require its own unique production process."
One big disadvantage clouding the prospects for BioNTech's mRNA vaccine is that it needs to be stored at a whopping -70 degrees centigrade. This could make it a nightmare to send to places lacking specialized equipment in a pandemic. To overcome this, Pfizer aims to distribute the vaccine in a fleet of specially designed thermal storage units cooled with dry ice.
This week, Moderna and CureVac have been marketing their own ways to beat the logistical requirements of BioNTech's vaccine. Moderna's vaccine is able to be stored at a balmy -20 degrees centigrade, while CureVac's candidate could last for three months at fridge temperatures. 
BioNTech and Pfizer's release provided some more details into how their vaccine performed. For example, the vaccine is able to protect adults over 65, who are more vulnerable to Covid-19 than younger adults. Furthermore, it proved effective at preventing Covid-19 cases requiring hospitalization. But the jury is still out regarding how long the protection lasts.
A further question remains over whether the virus responsible for Covid-19, SARS-CoV-2, could evolve beyond the reach of the first generation of Covid-19 vaccines. Most vaccines in development exclusively target a protein on the surface of the virus called spike, which is instrumental for infection. So far, the spike protein has mutated little, with one scare arising this month when one such mutation was found in minks. 
A small group of companies including the Belgian mRNA firm eTheRNA are developing Covid-19 vaccines designed to hit different parts of the virus, with less room for escape via evolution.
Finally, even once an effective Covid-19 vaccine makes it to market, producing it in sufficient quantities to protect everyone against Covid-19 will be a huge challenge. Yesterday, Pfizer and BioNTech stated they could manufacture 50 million vaccine doses in 2020 and up to 1.3 billion doses by the end of 2021. However, more are needed.
"Considering the global population — currently at around 7.8 billion — and the fact that two doses are required per person, 1.3 billion doses is not even close to meeting the global Covid-19 vaccination demand," Kis said to the Science Media Center.
"Assuming the vaccine is approved, the immediately available supplies are likely to be used to protect key workers, including emergency response personnel, and the vaccine may not be generally available to the whole population until late 2021 or later," observed Michael Mulqueen, VP Business Development at the Belgian mRNA company eTheRNA. "So, the current social distancing measures will need to continue at least through the current season and likely well into next year."
No matter which vaccines emerge victorious in the Covid-19 race, the pandemic has provided mRNA technology a burst of investor interest that could endure for years to come.  
"Despite the accelerated development and clinical testing of the Covid vaccines, this is a special case scenario, and other indications may not be able to progress so rapidly in future," concluded Mulqueen. "Nevertheless, this is an approach that is likely to provide a wave of new therapies in the near future, akin to the antibody revolution in medicine seen in the 1990s."
---
This an update of an article published on the 10th November 2020.
---
Images from Elena Resko and Shutterstock