Today marks an inflection point in the future of medicine: both parties fighting for the ownership of CRISPR have made their oral arguments in front of a jury. Who will win the rights to exploit a technology that could be used to cure any genetic disease?
CRISPR has been hailed as the 'scientific discovery of the century' since this molecular technique could be used to cut and replace virtually any gene with much less effort than any of its predecessors, TALEN and zinc finger proteins.
However, the ownership of CRISPR is still far from clear; while Feng Zhang from the Broad Institute has been granted 13 patents, Jenifer Doudna from UC Berkeley initiated an interference proceeding last year to take over some of the patents. The French Emmanuelle Charpentier, who developed the molecular tool in collaboration with Doudna, seems to have opted to remain outside of the dispute.
The main argument is whether or not Doudna's patent application, which was filed before Zhang's, covers the application of CRISPR in eukaryotic organisms. This was not specifically mentioned in her CRISPR patent, but Doudna claims that this extension is obvious to any genome engineer.

This ongoing battle is not inexpensive: UC Berkeley has spent over $5M in legal fees, covered by its licensee Caribou Biosciences. Meanwhile, the Broad Institute's sum has reached $15M.
These costs could very well pay off for the winner since CRISPR could bring in billions with the potential to cure any genetic disease. Each of the parties has licensed the technology to several companies, which are obviously pushing to land on the winning side. This has fed the bad blood between both parties, which do not seem to be willing to reach a settlement.
Currently, the main players in human CRISPR therapies are Doudna's Intellia and CRISPR Therapeutics, which battle against Editas, holder of Zhang's CRISPR patent. However, Chinese researchers recently took the lead by starting the first-in-human CRISPR clinical trial.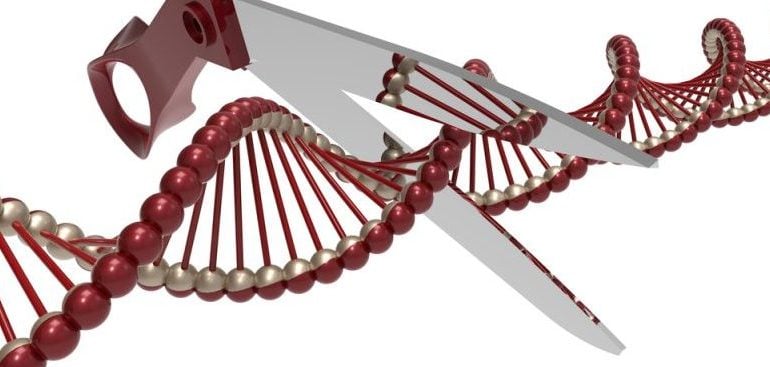 With no clinical results whatsoever and the current uncertainty over the technology's ownership, investing in CRISPR has now turned into pure gambling. The decision of the jury now holds the future of companies, investors and researchers alike. If Doudna wins, she will take over Zhang's CRISPR patent and crush the competition, which now includes big names like Merck.
Otherwise, Doudna's work will have to be limited to applications in bacteria, which, though exciting, will never be as profitable as gene therapy. With her, Novartis will also lose its rights to use the technology in humans.
Based on the barely 20 minutes that the jury offered each side on today's audit, the future of a technology that could change medicine will be decided. We can't wait to hear the final verdict!
UPDATE (Original Publication 06/12/2016): Science reports that there are only 'soft signals' but no clear winner in the courtroom. Perhaps this was a disappointment for the unexpectedly large crowd that showed up.
---
Featured image by Neirfy/shutterstock.com; images from CC2.0, KNAW/Flickr; 3D Concepts/shutterstock.com
---