The Southern German Med-tech for infectious disease biotech, Curetis, has sold shares up to a value of €40M, which is 10 million above its initial target, despite a lower ranged Offer price.

Curetis have developed a molecular diagnostics system for hospital acquired infections (such as MRSA and Pneumonia). Their Unyvero system is a piece of med-tech which uses a cartridge based assay interface for detection of such pathogens in a hospital setting, meaning treatment can be addressed earlier and infection contained.
Their launch for an IPO of their Dutch holdings company Curetis N.V. was announced last month, with shares to go up for grabs on the Euronext markets for Brussels (BE) and Amsterdam (NL). This fundraiser aimed to further Curetis' international expansion (in the EU, US and Asia) and bulk up their manufacturing capacity of the Unyvero system.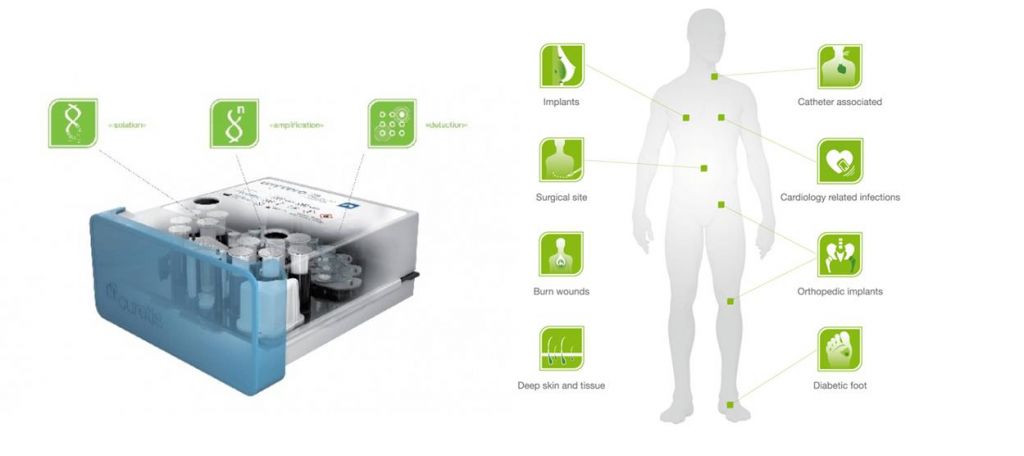 The final offering for the share price was actually set at €10.0, which we initially interpreted as mid to low range (since the target was set between €9.50 – €12.0 per share). However, after speaking to Curetis, we affirmed that actually their IPO had been a complete success, with a total sales of around 26.5% of the company – €40M (133% of their initial target!). As CEO of Curetis, Oliver Schacht, commented:
The success of the transaction demonstrates that the capital markets acknowledge the need for diagnostics such as our Unyvero solution, which are addressing infectious diseases and antibiotic resistances."
Now Curetis sits with a market cap of €157M. In regards to the total money it raised so far (€60M venture capital and €40M from this IPO), it seems surprisingly low and would not drive a high value creation for investors.
Such a successful IPO highlights the demand for efficient and infrastructure-free method of testing for communicable diseases in healthcare, although competition certainly exists… As we have mentioned before, the rise of cost in finance and number of lives being lost to such infections is set to increase to 10 million people per year in 2050.
Details of investors from the IPO and various other financial information can be found through the press release.