Curetis has received great results for its diagnostic kit. This new technology to detect sepsis is delivering the same results as standard tests, but it's faster by 24 hours – critical time to deal with life-threatening infections. 

Based in Stuttgart (Germany), Curetis was the only German biotech to do an IPO in 2015. It did so with a bang, being listed on both Euronext Brussels and Amsterdam and raising €44M (vs. its original plans of €29M)!
Curetis is developing kits to diagnose serious infections in hospitals, with disposable cartridges that kind of work as diagnostic 'apps'. There are cartridges for the analysis of pneumonia, implant and tissue infections, and blood culture.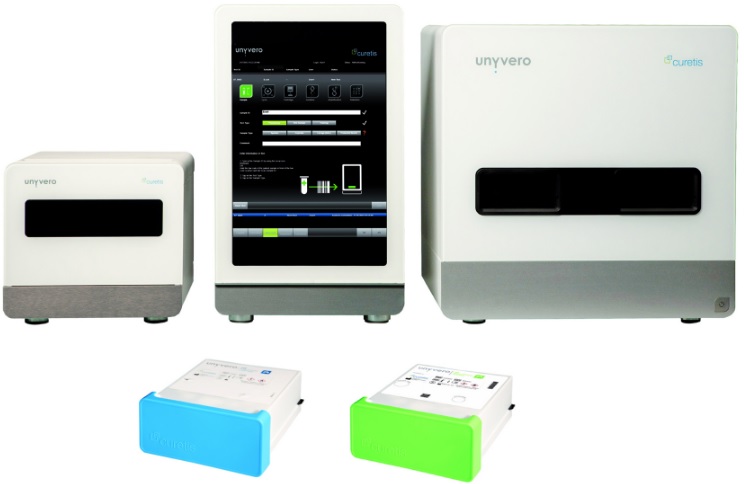 Now, Curetis is rolling out the commercial sale of one of these applications, the BCU Blood Culture. It identifies pathogens present in bloodstream infections, which allows the selection of the adequate antibiotic for each case.
The current gold standard for this diagnostic is blood cultures. That means taking a sample of blood, culturing it on a Petri dish and seeing what kind of bacteria or fungus grows – a slow process.
The BCU cartridge can shorten the time to results by an average of 24 hours – a tremendous improvement. Furthermore, it has now shown a 98% concordance with standard microbiology tests, something important to support its clinical use.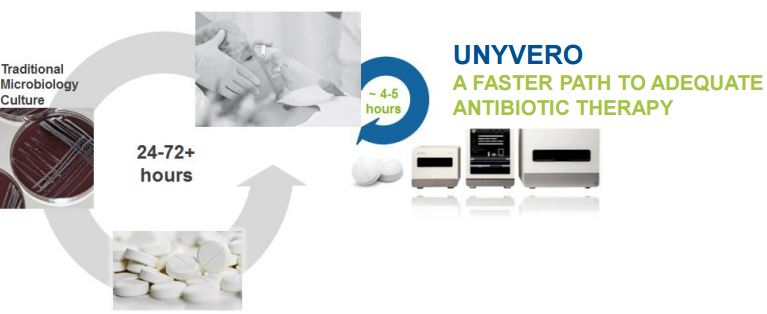 A shorter time to results is important, as adequate antibiotic therapy from the early stage of infection substantially improves the chances of successful treatment.
BCU can also identify antibiotic resistance. This is critical information to choose the appropriate treatment, especially as an antibiotic-resistance crisis is approaching. Knowing that the infection is resistant, clinicians can use stronger antibiotics or drugs specially designed to bypass resistance mechanisms.
Fast blood diagnostics has sometimes been called 'a solution looking for a problem' (see the discussion of Eva Diagnostics' Tech). However, for bloodstream infections, there seems to be a genuine need for products like Curetis' kits.
---
Feature Image Credit: Pixabay
---