Researchers from the University of Zurich have determined the structure of a chloride channel, which could be a target for new drugs to treat cystic fibrosis.
Researchers at the University of Zurich have found a new target for future cystic fibrosis treatments. The study, published in Nature, has uncovered the structure of a protein that could help to correct the mechanism underlying the buildup of sticky mucus in patients' lungs. This could give rise to a new wave of therapeutics for the condition, which at the moment lacks disease-modifying treatments.
Cystic fibrosis is a severe genetic disease affecting the lungs, for which there is currently no cure. It is caused by a malfunctioning chloride channel, CFTR, which prevents the secretion of chloride by cells, leading to the production of thick, sticky mucus in the lung. The condition affects around 70,000 people worldwide, who suffer from chronic infections and require daily physiotherapy.
However, one potential approach to treat cystic fibrosis is to activate the calcium-activated chloride channel, TMEM16A, as an alternative route for chloride efflux. As TMEM16A is located within the same epithelium as CFTR, its activation could rehydrate the mucus layer. The research group used cryo-electron microscopy to decipher the structure of TMEM16A, which is part of a protein family that facilitates the flow of negatively charged ions or lipids across the cell membrane.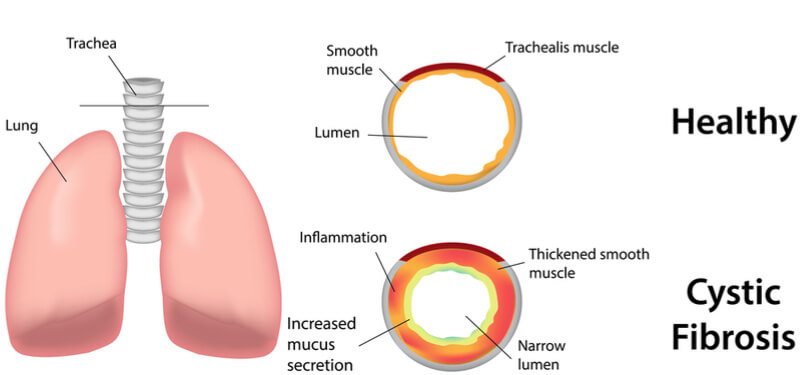 TMEM16A is found in many of our organs, playing a key role in muscle contraction and pain perception, as well as in the lungs. It forms an hourglass-shaped protein-enclosed channel, which when bound by positively charged calcium ions, opens to let chloride ions to pass through the membrane.
Current treatments for cystic fibrosis include bronchodilators, mucus thinners, antibiotics, and physiotherapy, which only control symptoms. However, biotechs around Europe are beginning to make progress, with ProQR completing a Phase Ib trial and Galapagos and Abbvie's triple combination therapy entering Phase I. Antabio has also received €7.6M from CARB-X to develop a new antibiotic against Pseudomonas infections.
The identification of a new target provides patients and biotechs alike with renewed hope of new and effective cystic fibrosis treatments, or even a cure. It will be interesting to see whether small molecules or gene therapy specialists could take advantage of this information.
---
Media – crystal light / shutterstock.com; joshya / shutterstock.com; Cystic Fibrosis Trust