How annoying are needle vaccinations? Very … But the French billion-euro Biotech DBV Technologies wants to bring a paradigm shift via its Anti-allergy Patch platform! I got to chat with the founder & CEO, Pierre-Henri Benhamou, for more insights.
DBV's success continues to amaze me. It's not only close to solving the global peanut and milk allergy problem, it raised over $300M on the NASDAQ, plans to commercialize its patch on its own and is exploring many new therapeutic areas, such as immuno-oncology and intolerances.
The French Biotech is now also going after vaccines with the help of Claire-Anne Siegrist, the head of vaccinology at WHO and at the University Hospital of Geneva. DBV just started a Phase I clinical trial of a toxin produced by BioNet-Asia, a vaccine company based in Bangkok.
I wondered, why source antigens from so far away? As Benhamou told me: "the vaccine market is very special and it's hard to get access to the antigens" when it's controlled by an oligopoly. Apparently, vaccine-oriented big pharma (GSK or Sanofi-Pasteur, for example) have locked down access to antigens and their manufacturing as best they can. BioNET Asia is also one of the only players in the Pertussis vaccine area keen to partner up, and DBV took the opportunity.
Pertussis, a highly contagious respiratory illness, has been well-controlled thanks to traditional vaccines. But a significant increase in the prevalence of pertussis has been reported in a number of countries around the world because young adults were 'lazy' in doing reactivation vaccinations. It then becomes dangerous if these adults transmit the disease to their young children, for whom it can be lethal.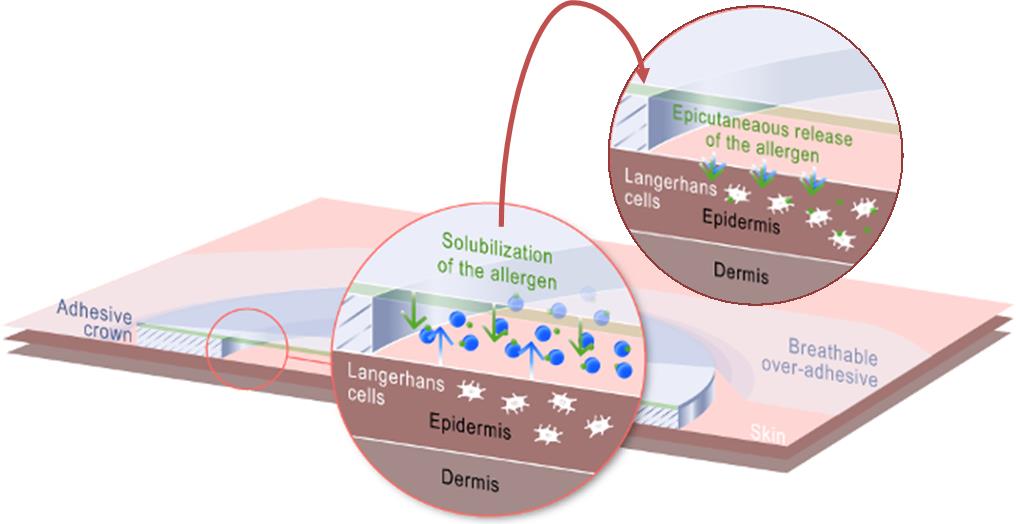 In my last talk with Benhamou, he explained the company's strategy, and I wondered now why it launched a clinical trial by itself rather than with a partner.
His answer was pretty clear: "In the vaccines space, you need to have a clinical proof of concept to show the potential of your platform. We will be looking for partners to move the vaccine further if this first Phase I works out well. Our focus is still to be an allergy company but we are always eager to explore other fields to create more value out of our promising VIASKIN platform".
The results of the trial, both on tolerance and efficacy, are expected in the first semester of 2017. This is way faster than allergy trials which can last several years. A positive result might really open up a new way of vaccinating people and get rid of the needles …