Domain Therapeutics and Merck have partnered up to develop immuno-oncology drug candidates that can boost the performance of checkpoint inhibitors.
Domain Therapeutics has entered a collaboration and licensing agreement with German Merck in immuno-oncology. The big pharma is offering over €240M in milestones and will support research activities in exchange for worldwide rights to new drug candidates targeting adenosine receptors.
Adenosine is produced in high amounts in many cancers and can reduce the ability of immune cells to attack the tumor. Consequently, blocking adenosine receptors has shown to improve response to immune checkpoint inhibitors in preclinical models.
These targets seem to have drawn Merck's attention to a unique series of such molecules discovered by Domain Therapeutics. The candidates are still in the early drug discovery stage and no details have been released regarding the indications or drug combinations that will be explored by the team.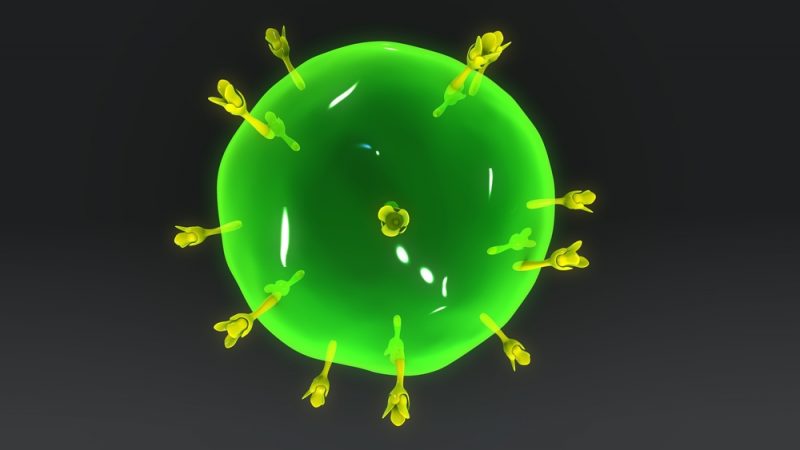 Despite promising results in the clinic, there's still a large percentage of patients that do not respond to checkpoint inhibitors. Combination therapies seem to be the future of immuno-oncology, and Merck's new candidates targeting adenosine receptors seem ideal for boosting its existing pipeline.
Merck's checkpoint inhibitor avelumab received FDA approval in November and there are 12 ongoing trials aimed at expanding its indications. Like its competitor Roche's Tecentriq (atezolizumab), the antibody targets PD-L1 to boost the immune response against tumoral cells. In fact, Roche will be a tough contender for Merck, since the company is already investigating combination therapies for Tecentriq in melanoma and colorectal cancer.
Other big competitor drugs target PD-1, involved in the same molecular process as avelumab and Tecentriq. Keytruda, developed by the American Merck & Co., has recently increased its sales after BMS announced it will abandon the development of a combination therapy for its blockbuster checkpoint inhibitor Opdivo (nivolumab).
The immuno-oncology space is crowded, but these new candidates could help Merck boost its pipeline and face such strong competitors. And if everything fails, the German pharma is also getting ready for plan B by diversifying its oncology pipeline.
---
Images from Kateryna Kon, Sciencepics/Shutterstock