The Italian Bio-pharma leader Dompé in the city L'Aquila has launched a new Educational resource program for schools and teachers to promote Biotechnology to the younger generation.

Even though Italy has a large and international network of public and state universities and schools offering degrees in higher education, it is always a country associated with a lack of innovation and progress in Academia. But this could all be about to change!
'GENEration Biotechnology' is the new project sponsored by Dompé, a leading Italian bio-pharmaceutical company. Starting in January 2016, students of lower secondary school age will be able to be introduced to Biotechnology within their current curriculum in schools.
Dompé's strategy is targeting the fundamentals of the Italian educational system. The new project has been introduced this 20th December in L'Aquila by Nathalie Dompé, (Head of Corporate Social Responsibility) and Stefania Pezzopane (professor of Molecular Biology at the University of L'Aquila).
The initiative aims enhance awareness towards the importance of Biotechnology and the role that can play in the future of new generations.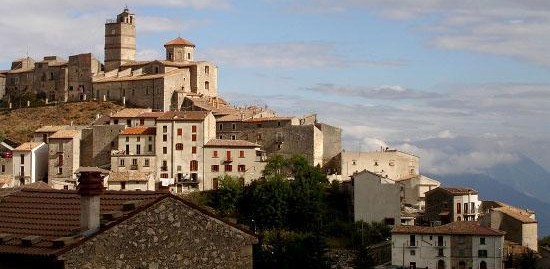 The city of L'Aquila has always been part of  Dompé's  DNA…
In fact, the first project, GENIale, was founded here in 2012, bringing together researchers and more than 600 children to explain biotechnology and its uses to the younger generation. Such learning sessions on the Biotech world is an opportunity to provide young people with the tools to understand and appreciate deeper scientific knowledge, and perhaps pursue its study or career in the future.
Nathalie Dompé's ambition is to bring GENIale to all of Italy, but for the moment this remains a dream. The project will start in the new year (solely in L'Aquila city) but she is quite optimistic about its future.
And we are too. Today the digital platform includes direct learning tools available for both students and teachers and a fun learning environment through learning resources and quizzes along a set Biotech theme. A final online challenge between classes will allow a prize of educational materials to be won for the school.
Once more L'Aquila is the lap of scientific and pharmaceutical excellence. Hopefully this project will improve Biotechnology engagement within schools and young people, and perhaps change the future of Italian education.
---
Feature Image Credit: Bringing Biotech to Schools (Source: Dompé)
Explore other topics:
Italy