TopiVert has released the results of a clinical trial that the company believes yielded "the best proof of concept data in dry eye syndrome."
Based in London, the biotech company TopiVert is trying to enter the $3Bn market of dry eye syndrome with a drug with the potential to work better than the options currently available for patients with this condition.
"Most people are just not aware of the huge unmet medical need there is," told me Ajay Duggal, CMO of TopiVert. "There are 40 million people with the disease in the US alone, and research has revealed dry eye syndrome impacts quality of life as much as angina."
As he explains, many patients use over the counter eye drops to address the symptoms. But they do not target the cause of the disease, which is an inflammatory process. The leading prescription medicines are Allergan's Restasis and Shire's Xiidra, but both have limited efficacy and come with several side effects, including irritation of the eyes.
To address this situation, TopiVert is using a technology called narrow spectrum kinase inhibitors (NSKIs). "They work by targeting a range of kinases, which are molecules involved in the inflammatory response," explains Nick Staples, CBO.
Kinase inhibitors are commonly used in cancer therapy, but they often cause side effects because kinases are involved in many other physiological processes. To avoid that, TopiVert targets a narrow selection of kinases and delivers the drug locally to the eye.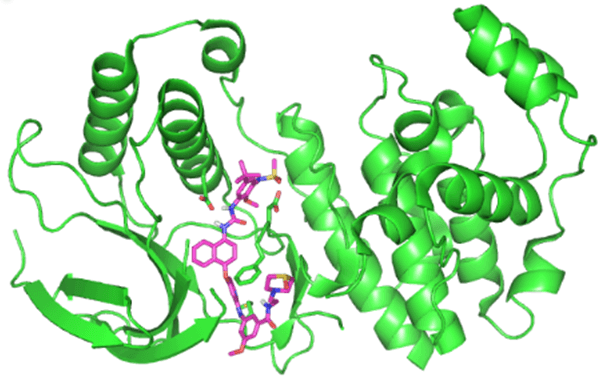 In a first, Phase I/IIa clinical trial where 60 patients were treated with either placebo or TopiVert's therapy for dry eye syndrome, TOP1630, the company's strategy seems to have proved successful. The therapy was as safe and well tolerated as the placebo. But most importantly, the efficacy data indicates the drug might be superior to what is currently on the market.
After 15 days, TOP1630 proved to show a significant improvement in several symptoms, including dryness, grittiness, ocular discomfort and pain, as well as on the signs physicians use to diagnose the disease, including measuring the deterioration of the cornea. These effects were further improved after 29 days on many of the measurements.
Duggal remarks that the results are particularly impressive given the consistency of effects across multiple symptoms and clinical signs. Furthermore, all these analyses were specified before running the trial, whereas most competitor studies have relied on post-hoc analysis to demonstrate an effect. Duggal is therefore confident that TopiVert will be able to reproduce these results in the next clinical trial. If the results are confirmed there, it would allow the company to seek approval. Something that could happen as soon as 2021.
---
Images via life-literacy /Shutterstock; TopiVert