Roos Meerman is a force to be reckoned with in the BioArt world – she has been racking up awards and just took home the 2016 BioArt & Design Award. Her work focuses on the manipulation of materials with natural forces like sound and temperature.
Roos Meerman is a Dutch bioartist whose work on natural forces has been displayed across Europe. Last spring, she added another trophy to her already packed cabinet: the 2016 BioArt & Design Award, for her collaboration with Lilian van Daal.
This prestigious prize is effectively a grant of €25k awarded to promising young artists and designers from around the world to fund their continuing experiments in bioart, and their projects will be exhibited at the end of this year. Through art, the fund hopes to stimulate debate, dialogue and public engagement with biotechnological advances.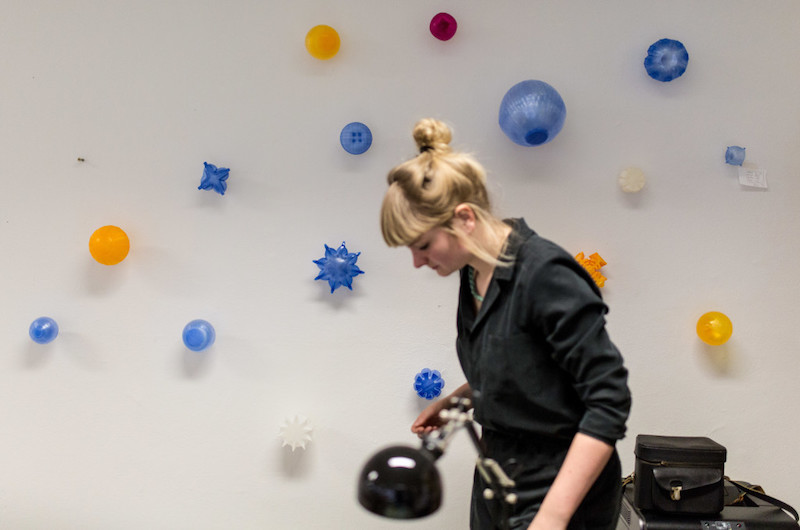 In order to capture the essence of a natural process, Roos first plays with the material via dipping, heating, melting, stretching, breaking, freezing, and pretty much any tactile way to explore organic changes to her subject. Her goal is to control them without restricting the freedom of movement and thereby create sculptures and installations that capture these transformations. Here are some of them:
Canorgraphy

Carnography is a way to visualize sound waves. Roos developed a system of speakers and a membrane that responds to the waves, converting them into an analogue pattern on cloth or paper.
Aera Fabrica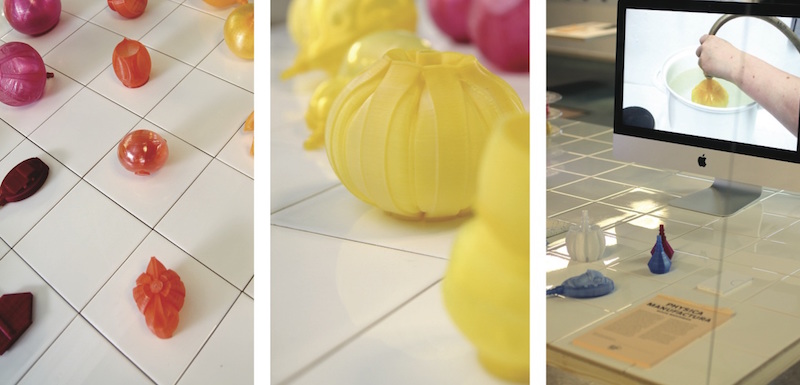 In Aera Fabrica, Roos experiments with plastic's flexibility, thermal expansion, and inflation in a 3D printing process. This work earned her the Hendrik Valk Prize and New Material Fellowship in 2014.
Tactile Orchestra
Tactile Orchestra converts the intensity and tempo of the touch of the viewer/feeler and converts it into sound, so you can literally hear your touch. Roos hopes it will be useful in health and medical applications.
To see more of Roos's work, check out her website. Her work will be on view at MU Centre for Visual Culture in Eindhoven starting December 2 of this year. To read more about BAD and download the organization's magazine, check out its website.
---
---