Multiple Myeloma is almost a death sentence: you probably won't make it through five more years, and even if current treatments send it to remission, your chances of relapse are high. Janssen's new drug, Darzalex (daratumumab), has shown promise to knock MM down and out for good in Phase III trails, and it now awaits EMA approval.
Multiple Myeloma (MM) is the second most common blood cancer, with almost 40,000 new cases in 2012. It is still incurable: even if a patient goes into remission, he or she will most likely relapse. Almost 30% of patients die within a year after diagnosis, and 50% do not survive for more than 5 years. Janssen's drug, Darzalex (daratumumab), gives some hope to those handed this sentence, and the company has just applied to the European Medicines Agency (EMA) to expand its patient scope.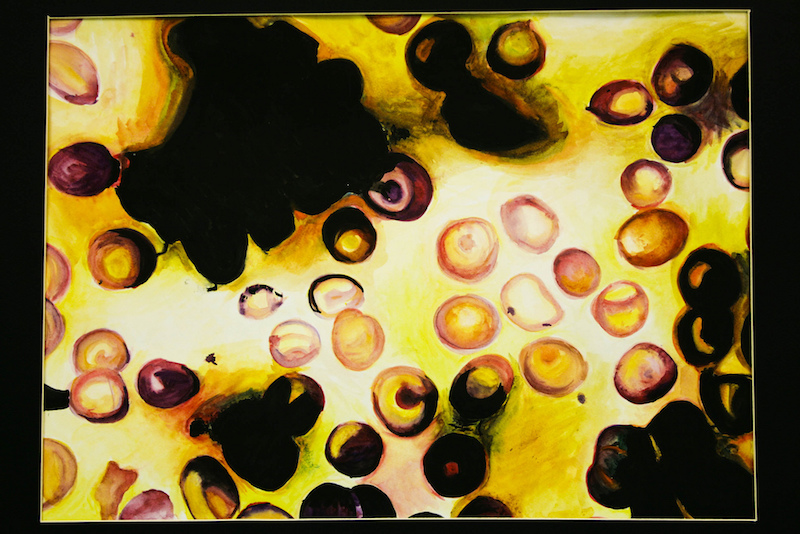 Daratumumab was approved by the European Commission last May as a second-line monotherapy. A green light from the EMA would allow patients with more than one prior treatment to take the drug, and it would be combined with a proteasome inhibitor (like bortezomib) or an immunomodulatory agent (like lenalidomide) to bolster its efficacy.
A biological drug, daratumumab targets a protein designated CD38 that is overexpressed in MM cells of all stages. When it binds to CD38, daratumumab induces apoptosis leading to rapid cell death, as well as immune-mediate cytotoxicity and phagocytosis. Despite a lawsuit between Janssen and Morphosys, daratumumab reached its primary endpoint in the first Phase III trial in March this year and was awarded Breakthrough Designation by the FDA four months later.
To read more about blood cancers, check out our mini-review.
---
Featured Image: Heart-shaped White Blood Cell (CC2.0, La Melodie/Flickr)
Figure 1: blood cells (water color) (CC2.0, Sam Reckweg/Flickr)
---