What if the bacteria in your gut could help fight cancer? Enterome is partnering with Bristol-Myers Squibb to explore this possibility and develop microbiome-related therapeutics and diagnostics for immuno-oncology.
Enterome, one of the coolest biotechs in Paris, specializes in the isolation of bacteria and microbial targets linked to immune modulation and inflammation. With an impressive record of partnerships, the company is now closing a deal with the big pharma Bristol-Myers Squibb to discover microbiome-related biomarkers, drug targets and therapeutic molecules for cancer therapies and diagnostics.
BMS will pay Enterome €14M ($15M) upfront, R&D funding, milestone payments and royalties for each candidate, although no details have been released. With this partnership, BMS expects to strengthen its immuno-oncology pipeline and improve patient outcomes by harnessing the close relationship between the microbiome and immune regulation.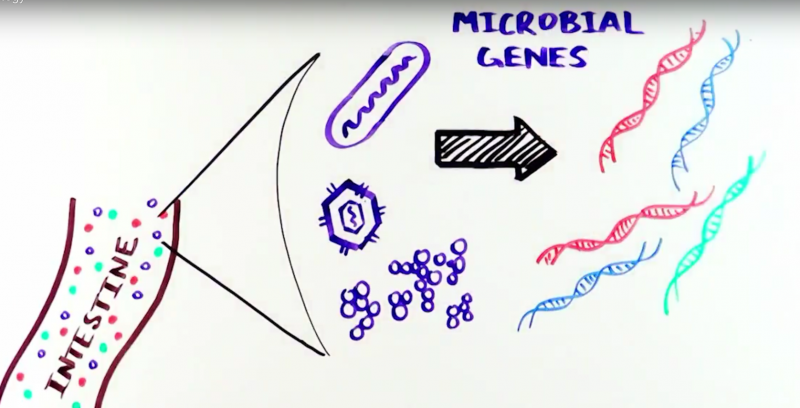 As we discussed with Pierre Belichard, Enterome's CEO, medical microbiomics is a rapidly growing field that may hold the key to personalized therapy. In the last decade, research has identified strong links between gut bacteria and human health. Particularly in cancer, intestinal microbes have proved to play an essential role in the body's response to chemotherapy. This means that controlling the microbiome might help boost the immune system to fight against cancer.
Enterome has been focusing on microbiome modulation to develop therapies for Chron's disease, an inflammatory disease affecting the gastrointestinal tract. Although its candidates haven't reached clinical stage yet, the promising possibilities of this approach have attracted major partners like Janssen, Takeda or Novartis. The field is also attracting investors: Seventure, one of the top European VCs, has a fund dedicated solely to microbiomics.
The French company has therefore encountered strong competitors around the globe. Seres Health, in the US, which also develops microbiome-based drugs, is its main rival. In Europe, the British 4D Pharma is the richest microbiome biotech. With this new partnership, Enterome will strengthen its position as a leader in such a promising therapeutic field.
---
Featured image by royaltystockphoto.com/shutterstock.com
Figure from Enterome's Youtube channel
---