Enyo Pharma has announced that its lead candidate EYP001, indicated for the treatment of hepatitis B, successfully cleared a Phase Ia trial.
Enyo Pharma is one of the hottest biotechs in Lyon that is developing new treatments against viruses, including hepatitis B or severe influenza infections. Its key asset, EYP001, is a farnesoid X receptor (FXR) agonist indicated for the treatment of hepatitis B. Now, Enyo Pharma has released the results of its first Phase Ia trial with EYP001, revealing safety and tolerability of the compound and demonstrating activation of the FXR nuclear receptor.
Enyo landed its hepatitis candidate in 2015 in a licensing deal with Poxel. EYP001 is a small molecule acting on the human FXR nuclear hormone receptor and is able to interfere with HBV replication by impacting the transcriptional activity of cccDNA, which serves as a template for all viral RNAs. In addition, FXR agonists have recently gained attention in hepatobiliary and metabolic diseases, such as NASH, due to its favorable effect on liver regeneration and its ability to prevent liver fibrosis.
On top of the positive clinical findings, in vitro data have shown that that EYP001 inhibits the release of HBV particles. In addition, it reduces the production of viral proteins, cccDNA and pgRNA levels, and thereby outperforms established therapies such as Tenofovir (Gilead) and Entecavir (BMS).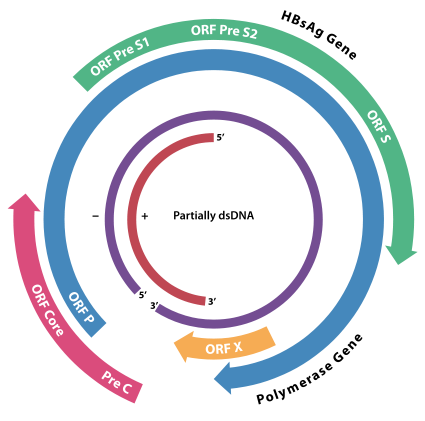 According to the WHO, more than 350M people are chronically infected with hepatitis B virus, putting them at risk of developing liver cirrhosis or cancer. Present available treatment options are not curative but only manage the disease. The biotech is thus addressing a massive market, currently dominated by Gilead's Tenofovir and BMS's Entecavir.
Jacky Vonderscher, CEO of Enyo Pharma, commented in a press release, "We are very pleased with the emerging profile of EYP001 following our first Phase 1 trial. We look forward to bringing the compound into other clinical phases and believe that EYP001 has the potential to be also studied in other indications such as nonalcoholic fatty liver (NASH)."
Backed by big-name investor Sofinnova, Enyo recently raised a huge sum of €22M to support the further clinical development of EYP001. However, the company will have to outpace its competition in the FXR agonist space, with big players like Intercept and Allergan pushing their drug candidates through late-stage clinical trials for the treatment of NASH.
Yet, as the competition is racing to enter the hyped NASH space, Enyo stands good chances of transforming the hepatitis B field.
---
Images via shutterstock.com /  bluebay and CC 3.0 / T4taylo