With their latest bioreactor system, BioFlo 120, Eppendorf is aiming to make bioprocesses more flexible and straightforward.
Apart from brewing beer, bioprocesses play a major role in the biotech industry. Ever since the breakthrough of genetic engineering technologies in the end of the last century, we have started to exploit microorganisms or mammalian cells as living reactors to produce desired proteins or to generate specific chemical molecules.
With the current revolution of biologicals (drugs, which are produced by living organisms), bioprocesses will become even more important for the pharmaceutical industry. The oldest example may be recombinant human insulin, developed by Genentech about 40 years ago. Nowadays, biological products range from human blood clotting factors to cellular therapies and monoclonal antibodies used for the treatment of cancer and make up a huge part of the pharmaceutical market.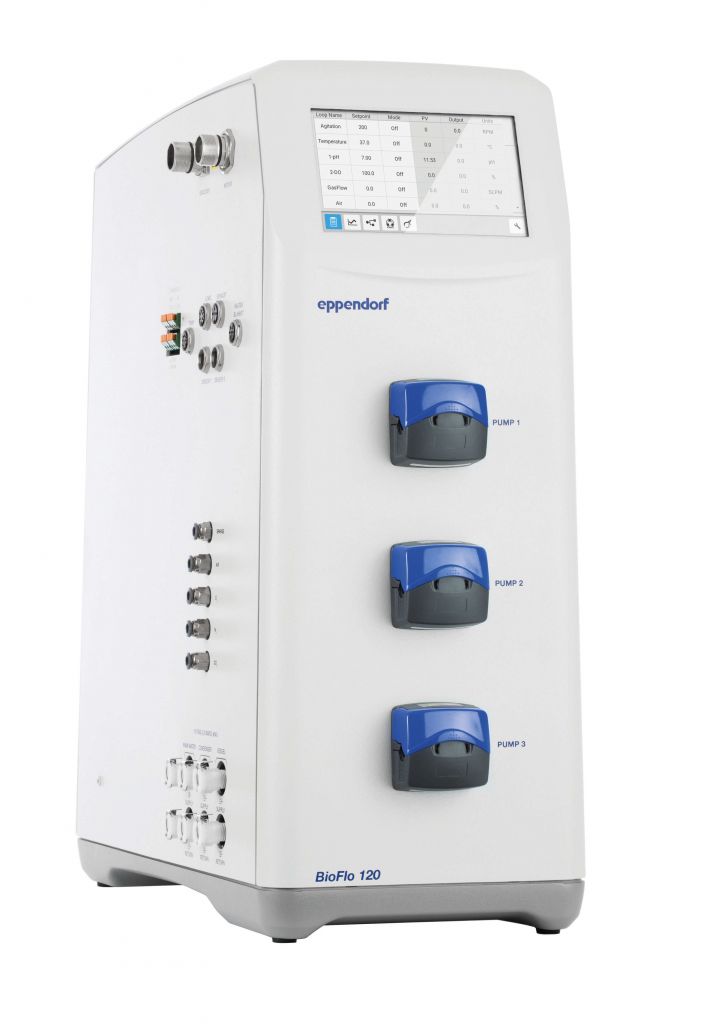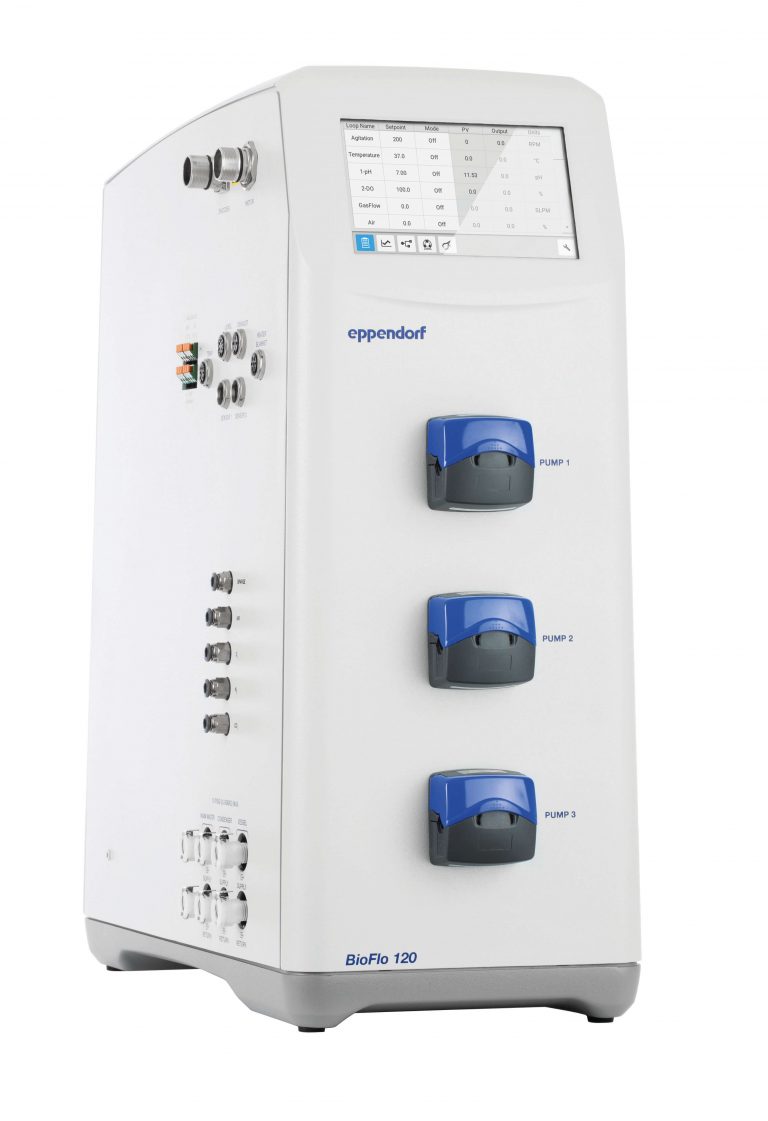 Learning to control a bioprocess is a complex and often intimidating endeavor and includes the measurement and control of many different parameters such as pH, oxygen and nutrient consumption. Companies such as Eppendorf are working hard to make the handling of bioprocesses as easy as possible.
With research projects becoming ever more demanding and working volumes varying strongly depending on the developmental stage, scientists require a flexible system that speaks to their wide-ranging needs. The BioFlo 120 is a bench-scale bioreactor/fermentor system that can be used with volumes ranging from 250mL to 40L. Moreover, depending on the culture requirements and preferences, the researcher may use either single-use vessels or autoclavable heat-blanketed and water-jacketed vessels.
To be able to monitor important process parameters, the new system also integrates the Intelligent Sensor Management (ISM) technology from Mettler Toledo, in order to switch between pH, redox, dissolved oxygen (polarographic and/or optical), and carbon dioxide sensors.
Probably the most interesting tool for beginners is the BioFlo's Auto Culture Mode. This mode allows for automatic process control of batch processes for some of the most common microbial (E. coli) and mammalian (Chinese Hamster Ovary, CHO) cultures. Such batch fermentations are often necessary for initial characterization of the growth of an organism followed by the design of continuous processes i.e. processes that run over a continuous period.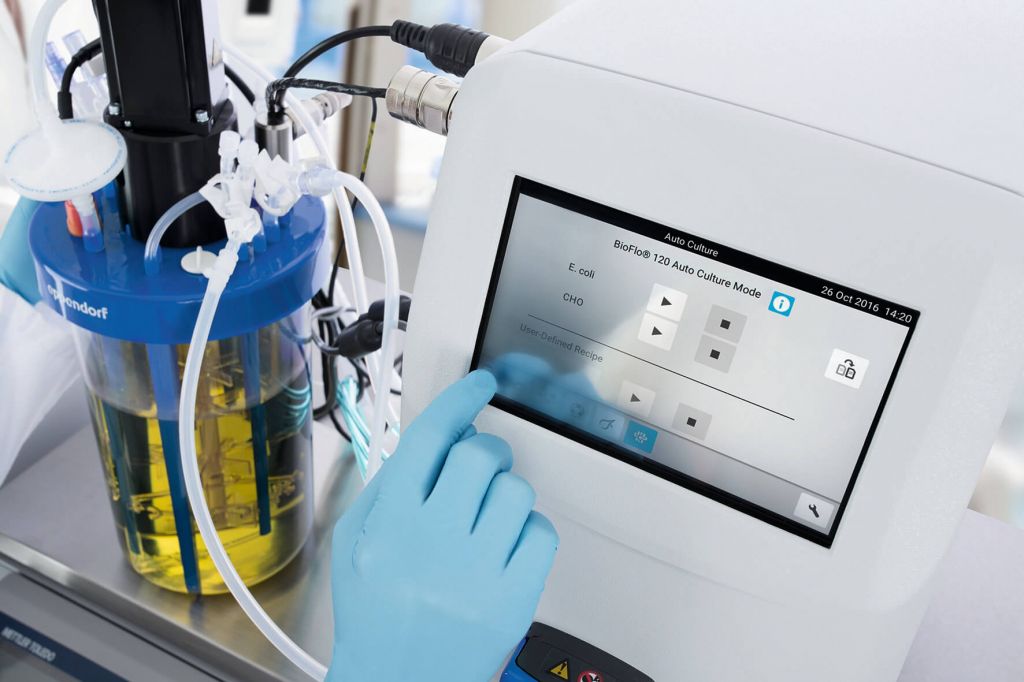 Processes can be controlled in real-time via its integrated touchscreen and additional process control capabilities can be achieved by connecting the BioFlo 120 to Eppendorf SCADA platforms DASware and BioCommand.
Our priority was to develop a bioprocess system that is straightforward to set up and easy to use. By reducing the time required in learning to use new equipment, we free up scientists to spend more time on what is important, their research," states Kevin Voll, product manager at Eppendorf bioprocess.
With its wide applicability, the Bioflo 120 is not only great for low flow mammalian cell cultures used for the production of complex biologicals such as antibodies, but it can also be applied to protein production using high-demand microbial processes on a single controller.
Eppendorf has showcased its extensive expertise as an industry-leading supplier of bioreactors in this new system. Good news for every beginner, but also for all those of us working with multiple bioprocesses on a daily basis!
---
They have put together a nice portal page for anyone who has gotten curious and wants to find out more here.