Drug development is complex, requiring a high level of many different skills as well as an insane amount of cash to put it on the market. Having an innovative business model can be one solution to make it affordable. That is what Ergomed, a profitable UK company is doing: combining Clinical Research Organisation (CRO) services and Drug Development into one. And it really works…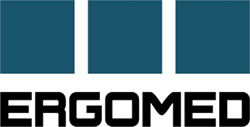 We spoke to Andrew Mackie, who is the Chief Business Officer of Ergomed, and who also played a major role in developing their unique co-development model over the last 10 years.
In addition, Ergomed has just proposed an acquisition of the UK biotech Haemostatix, which has 2 haemostat products, one preparing for Phase IIb (PeproStat) and the second in late pre-clinical trials (ReadyFlow) for control of bleeding in surgery.
This buy-out (a deal worth up to €35M) is also a pivotal move for Ergomed, as it is a big leap from a CRO services business and co-developer to becoming a developer with fully owned programmes for potential new therapies.
We asked Andrew more…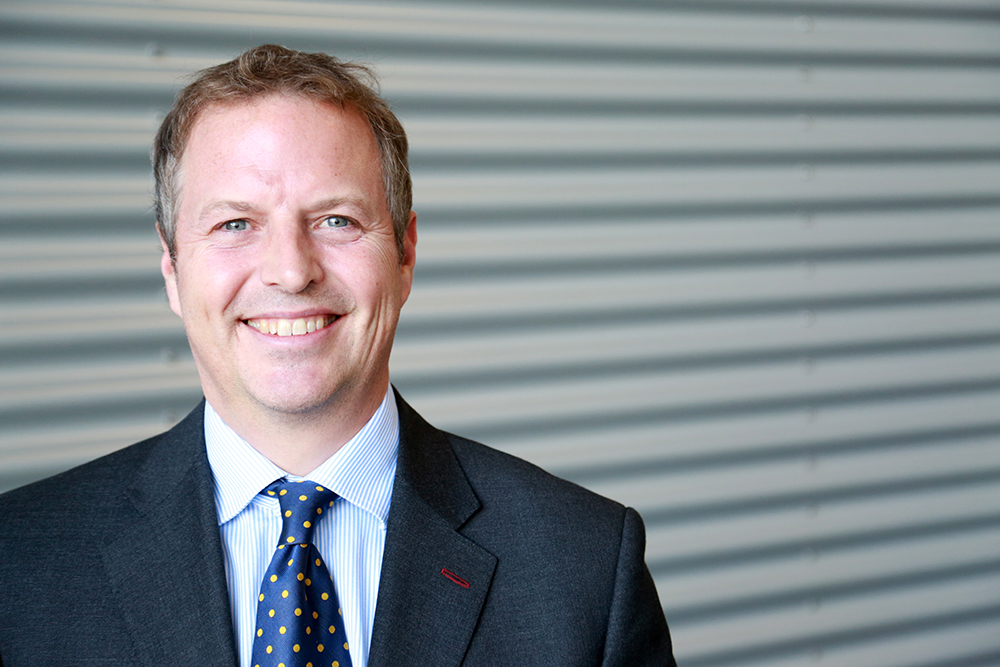 ---
Can you explain how Ergomed evolved from a CRO?
We started as a classical CRO around 1999. From the very beginning we focused on supporting the clinics that run clinical trials in drug development.  So, we set up a Site Management Organisation (SMO) consisting of clinical staff to work besides hospitals, train their teams in the clinical trial process and assist them in conducting their trials in a more efficient way. This is a huge differentiator to how other CROs are operating.
The usefulness of an SMO specialism is seen particularly with rare disease programmes and complex clinical trials. For example, with one of our partners (Dilaforette) we are managing an ongoing Phase II clinical trial for vaso occlusive crises (VOC) in sickle-cell disease.
The acute nature of arterial blockages in sickle-cell mean that treatment has to be administered in a matter of hours – and this is a significantly challenging time-frame in which to conduct a clinical trial.

Therefore, working alongside doctors and having an infrastructural protocol within hospitals means trials can be run more smoothly – and reduce the risk of inconsistencies in the clinical trial process.
Can you tell us more about the co-development side of business?
Yes, this is what sets us apart. Our CRO/SMO model evolved to underpin more challenging trials and to help us guarantee delivery of our services on time and on budget. This has enabled Ergomed to also consider taking part of the risk in certain trials as a co-developer on some candidates.
We used our years of operational experience to build a relationship with certain Biotechs and Pharma over time and to gain significant experience in certain therapeutic areas, after which we consider co-developing a particular candidate in which we really see promise.
For example, one of our first co-development partners was Genzyme in 2009, with which we had a long working relationship.

Our co-development partnerships are for drugs which have therapeutic potential in a range of indication areas – with particular emphasis on oncology, CNS and now rare diseases (such as sickle cell).
As the CEO and founder of Ergomed, Miroslav Reljanovic, recently explained:
[We are building] a sustainable and profitable hybrid business model through bolt on acquisitions and growth opportunities in our services business, as well as progressing a co-development pipeline"
---
What sort of milestones have you got coming up?
We're keeping a selected number of clients and projects within the co-development portfolio, adding on average 2 deals per year with a target of around 10 at any time. And we have several trials ongoing at the moment.
These include Dilaforette in Stockholm (and links in the Middle East due to the prevalence of the disease over there) for the polysaccharide sevuparin in Phase II. We also have some oncology co-development partnerships, such as one with Cel-Sci. It has a Phase III candidate for head and neck cancer.

There are 2 key data readouts coming this year. One is a Phase III candidate for endometrial (womb) cancer with the Canadian partner AEterna Zentaris, for whom we ran the study and recruited patients.
It's been very well received by doctors and the market for this particular drug is quite large, given there is no current second line treatment for this type of cancer.
The second is with our Barcelona-based partner Ferrer, which has a Phase IIa trial for insomnia, and results are expected in the second half of this year. So far, we have seen evidence that the compound should enable patients to remain asleep throughout the night – without having a 'hangover effect' the next morning.
---

So in terms of Geographical reach, what are your plans for expansion?
Strategically we want to expand further in Asia, as we think it's a really exciting market area of development. There's a big industry booming in South Korea especially. And there's around 120 biotechs in Taiwan – quite the growing industry.
For example, there is also a high prevalence for certain diseases in Asia, making it appropriate for certain development activities in the region.
This is partly why we started to reach out to the market when developing the head and neck cancer study which we are running with our partner Cel-Sci. Ergomed has several connections there, including a new Taipei base.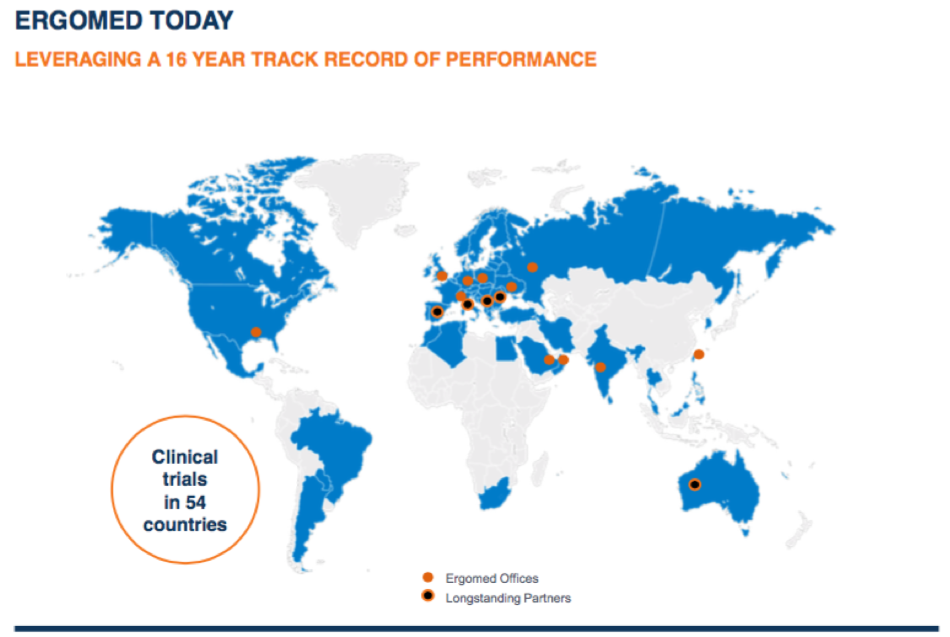 And do you have any particular long-term plans?
We're also looking to expand in the US, to internally round off certain divisions and particularly on our data and statistical activities. We are focusing on expanding on our post-marketing services, especially in the field of pharmacovigilance where we've been experiencing significant growth. This is certainly one of the areas for which we follow a bolt-on approach.
Overall, we are accelerating our objective pathway and remain committed to our current strategy – and we're still looking to add a couple of co-development projects each year. And on the financial front, we've had a good year, too.
What Ergomed are doing is really innovative in Drug Development – even more so that they are a profitable company. It was really helpful to talk to Andrew to better understand the complexity of the process.
An interview with Andrew Mackie, CBO of Ergomed, on the recent acquisition of Haemostatix…
---
Feature Image Credit: London Underground (Source: Pixabay)
---