As part of the deal with Sanofi, Exscientia will tackle the discovery and design of new bispecific drugs using artificial intelligence algorithms.
Exscientia, based in Scotland, is a company that uses artificial intelligence (AI) to develop new drugs faster. Its edge-cutting technology has caught the attention of Sanofi, which is offering Exscientia research funding and up to €250M in milestone payments for the design of new drugs with applications in diabetes and related co-morbidities such as cardiovascular disease.
Exscientia's strategy is to use vast amounts of data and AI algorithms to design bispecific drugs that can simultaneously bind more than one target. Then, expert "drug hunters" evaluate the data to select the most promising candidates. "We think that combining algorithms and human creativity can help us improve drug discovery," told me Andrew Hopkins, CEO of Exscientia, at BioTrinity today.
"Our platform brings two main advantages. First, to make drug discovery optimization more efficient. Second, the ability to address complex biological problems." Indeed, while traditional approaches take 3 to 4 years, Exscientia completed a drug discovery project with the Japanese Sumitomo within 12 months and has similar plans for an immuno-oncology partnership with the German Evotec.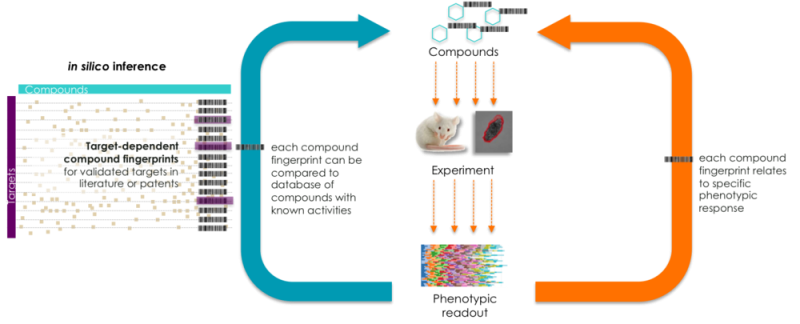 Given that lack of efficacy is the main reason for failure in clinical trials, Hopkins believes using a bispecific drug approach that goes after more than one target can significantly increase the chances of success. Especially in metabolic diseases with high complexity such as diabetes. "We approach it from the patient's perspective, who have to take multiple pills. Our approach will help treat comorbidities instead of being limited to glucose levels."
With such potential, there's no doubt why Sanofi is interested in partnering with Exscientia, especially in diabetes, where there's a huge need for innovation. But Exscientia is not the only one seeking to exploit the potential of the latest AI technology in Europe. BenevolentAI, whose CEO, Jackie Hunter, we recently interviewed, uses the technology to predict the activity and toxicity of a drug and repurpose failed drugs from the pharmaceutical industry into new conditions. As big the technology rapidly advances, it seems clear that the biomedical field will start integrating faster and more powerful data analysis technology more and more.
---
Images via Maksim Kabakou / Shutterstock; Exscientia