The FDA approval will give AstraZeneca a competitive advantage in the lung cancer treatment market over Merck KGaA & Pfizer, who received rejections for a similar treatment.  
AstraZeneca received FDA approval for Imfinzi in non-small cell lung cancer one day after Merck KgA and Pfizer received a rejection for competitor drug Bavencio in the same indication.  Imfinzi (durvalumab) is a type of monoclonal antibody known as a checkpoint inhibitor that targets the immune regulatory molecule PD-L1.
The FDA approval for Imfinzi is the first authorization of a treatment for lung cancer that has not progressed after chemoradiation and in which the tumors cannot be removed by surgery.  The decision is based on Phase III trial data, published 5 months prior to the approval, in which patients treated with Imfinzi showed an almost 50% drop in the risk of disease progression compared to patients treated with a placebo.  This development is reflective of the FDA's inclination to quickly authorize new cancer treatments from established pharmaceutical companies when supported by clinical trial data.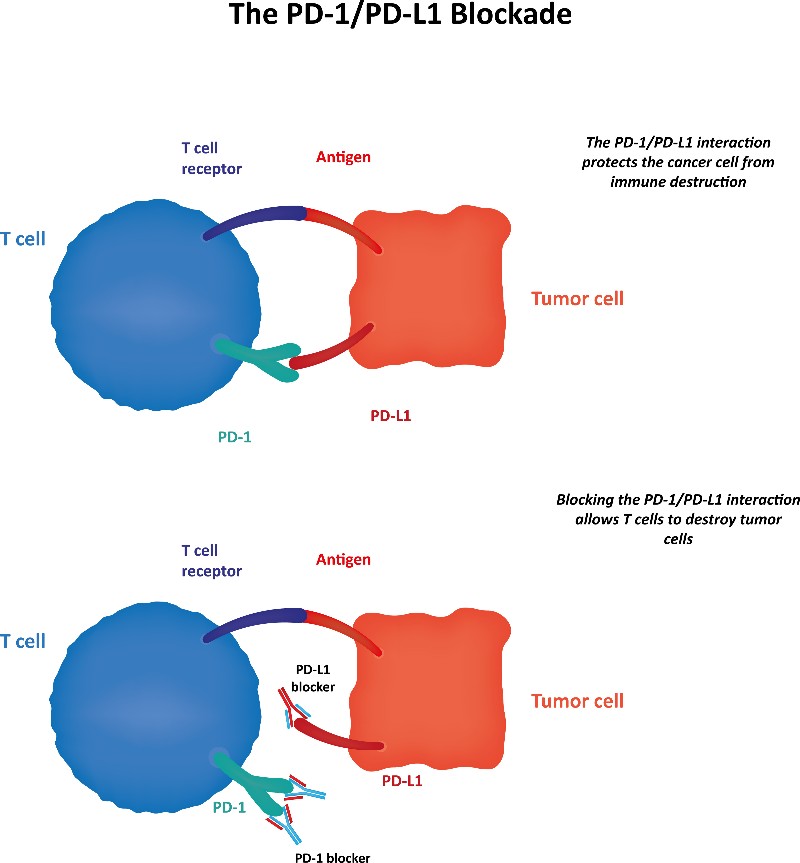 Importantly, the FDA approval of Imfinzi is based on Phase III results on progression free survival, rather than overall survival rates.  Progression free survival is a surrogate endpoint that may be easier to achieve in smaller patient populations in a clinical trial, however, it is not necessarily correlated to the overall survival of patients.
Like Imfinzi, Merck and Pfizer's product, Bavencio (avelumab), is a monoclonal antibody that interacts with PD-1 and PD-L1 to activate T-cell mediated tumor suppression.  Bavencio did not meet the foreseen endpoint of improved overall survival in patients in which the disease progressed after platinum-containing doublet therapy in a recent Phase III trial.  Nonetheless, Merck and Pfizer plan to test Bavencio in newly diagnosed cancer patients who have not received prior treatment, which may prove to be a bigger market opportunity.  Results are expected in the summer of 2019.
These developments highlight the ongoing clinical potential of checkpoint inhibitors.  Named after their role in regulating immune responses, checkpoint inhibitors enhance existing cancer treatments by removing molecular and cellular signals that block white blood cell activity.  Noted for their success in treating Jimmy Carter's cancer diagnosis in 2014, there are now over 1,500 clinical trials underway involving PD-1 and PD-L1.  However, checkpoint inhibitors are not effective in all patients, as exemplified by the Phase III results for Bavencio.
---
Image by joshya /Shutterstock