Arrivederci Italia! We're going to fly up to the Netherlands for another Biotech-related adventure! This time, we're visiting Utrecht, the fourth most populated city in the country and home-base to FF Pharma, our Biotech of the Week!
---
City: Utrecht (The Netherlands)
Founded: 2012
Employees: N/A
Financial Data: €4M Total Raised (as of 12/2015)
CEO: Mark De Boer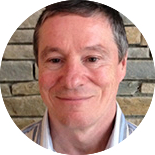 Mission: FF Pharma focuses on the immune system, developing an antibody that targets CD40 – a major regulatory receptor. CD40 seems to play a big role in a variety of autoimmune diseases.
Its candidate is FFP104, currently in clinical development. The therapy is in a Phase I/II trial for Primary Biliary Cirrhosis (PBC), a rare disease where small bile ducts in the liver to become inflamed. Results from this study are expected soon, in the second half of 2016.
FFP104 is also in a second study, a Phase I/II trial for Crohn's. The therapy is expected to interfere with the abnormal immune reaction underlying the disease and induce long-term remission.
---
Comment: So far, FF Pharma has only announced the fundraising of €4M during its Series A in 2013. With 2 ongoing clinical trials, the Biotech has achieved quite a lot on a shoestring.
If its candidate manages to get good results in the trials (particularly Crohn's), FF Pharma could have a very potent candidate for licensing. It'd also be a promising sign for its strategy, which could expand to other chronic inflammatory diseases.
---
Feature Image Credit: Labiotech Map
---