DBV Technologies entered on the NASDAQ last Wednesday raising up to 90 million euros. It bets on treating peanut allergy, which is a major health issue in the United States, and targets up to one billion dollars revenues. 
The small French biotechnology company which has developed a new system of allergy desensitization based on skin patches launched a global offering of 2,673,641 new shares for its IPO in the USA. It included an offer of a share of common stock in the form of American Depositary Shares (ADSs) on the NASDAQ Global Market and also an offer of ordinary shares in France and other countries (excluding North America) in the form of a private placement. The operation allowed them to raise about 90 million euros in total!
"This fundraiser will allow us to improve the structures in France, particularly in research and development, and finance additional clinical trials", said Pierre-Henri Benhamou Reuters, the CEO of DBV Technologies whose goal is also to develop commercial structure in the United States.

The company focuses on milk, mites and peanut allergies. This last treatment, called Viaskin® peanut, obtained from the American health authority the accelerated procedure to enter the market. According to the analysts, it represents 75% of the value of the company. DBV plans to launch Phase III of peanut Viaskin® by the first quarter of 2016, paving the way for commercialization of the treatment in 2017
"This product has the profile of a blockbuster because the peanut allergy affects about three million Americans," said Pierre-Henri Benhamou.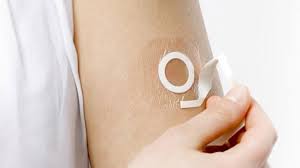 DBV is also working on developing a treatment for milk allergy, its second product, and expects to launch "in the coming weeks a broad clinical study similar to the one we made for our peanut treatment." Founded in 2002, DBV was introduced at the Paris Stock Exchange in 2012. Since the beginning of the year, the stock jumped about 250%, bringing its market capitalization to over $ 560 million euros.
With this additional money raised, DBV is on the way to compete with big players like Merck, Stallergenes or Sanofi. This French start-up also shows the path for other start-ups that it is possible to enter on the NASDAQ and raise critical amount of fundings to finance additional development.