Pharnext is opening their first US study sites for a phase III trial in a rare neuropathy – a milestone in the development of Pharnext's leading candidate.

Based in Paris (France), Pharnext is developing new therapies for neurological conditions, including rare diseases such as Charcot-Marie-Tooth Disease.
Pharnext uses network pharmacology to discover synergistic combinations of drugs (Pleodrugs) that can have a therapeutic effect in a given disease. As the components drugs are already approved, development is faster – meaning bypassing phase I trials is possible.
Pharnext's most advanced pleodrug is PXT3003. It has already gone through phase II trials, obtaining good results and working as a proof of concept for the Pleotherapy platform.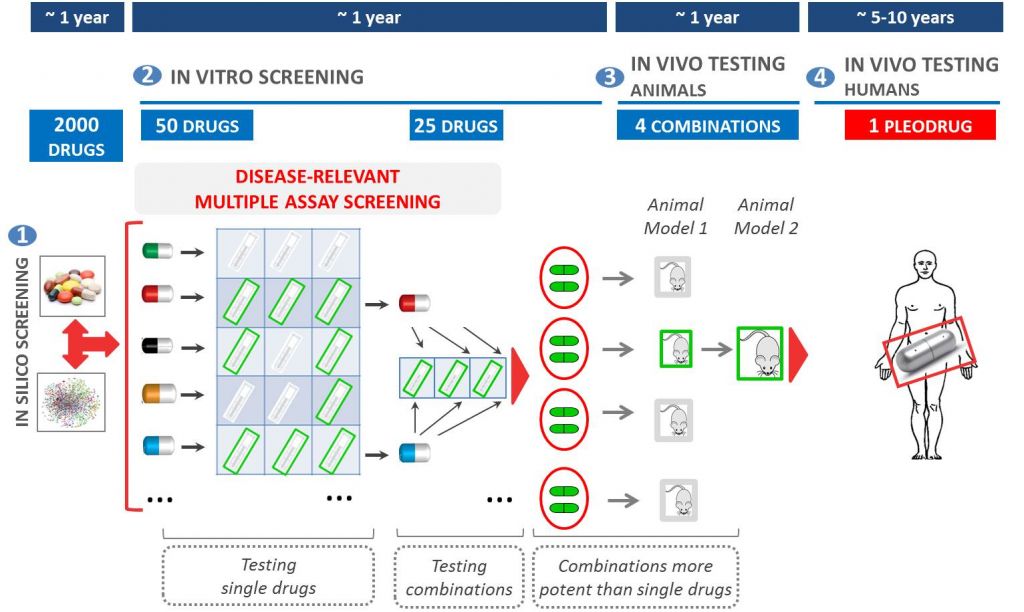 PXT3003 is now in phase III trials (PLEO-CMT), which expects to enroll 300 patients with Charcot-Marie-Tooth Disease Type 1A (CMT1A). Enrolment will progress during 2016, with the first US site now being opened in Saint-Louis University (Missouri).
This disease is caused by a rare genetic mutation (PMP 22 duplication) that leads to degradation of the neuronal sheath (myelin). As this happens, patients suffer from progressive muscle atrophy of legs and arms.
PPXT3003 acts by inhibiting the overexpression in the PMP22 gene, but it also protects the peripheral nerves, muscle cells and neuromuscular junctions.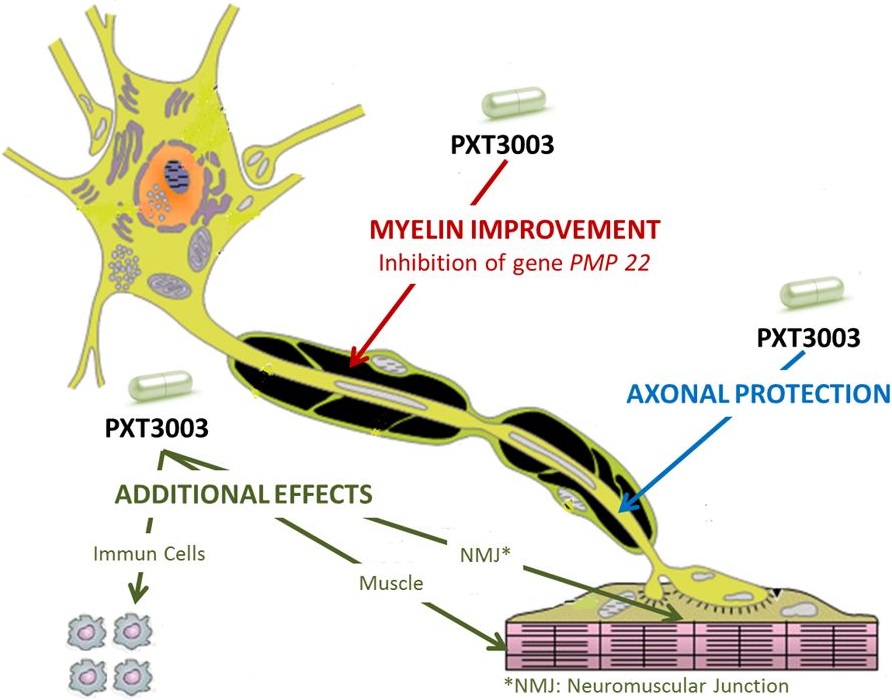 The candidate is a combinations of a muscle relaxant prescribed for disorders like multiple sclerosis (baclofen), an opioid antagonist to treat addictions (naltrexone hydrochloride) and D-sorbitol, a common sweetener.
Pharnext's platform has already spawned a second candidate (PXT864), which is in phase II trials for Alzheimer's disease after promising preclinical results (published last year).
The Pleotherapy platform is getting good results, which in the future could mean quick development of therapies for a range of neurological diseases.
---
Featured image credit: Pharnext