TxCell is restarting its trial for Ovasave, an autologous T-cell therapy, with a new manufacturing partner. This therapy is targeting Crohn's disease which does not respond to current treatments.
TxCell is based in Sophia-Antipolis (France) and is developing immunotherapies based on a type of T-cells that have anti-inflammatory properties – regulatory T-lymphocytes (Tregs).
Its most advanced programme is in refractory Crohn's disease with Osave, a personalised T-cell therapy that was already in a Phase IIb trial (CATS29). The trial had been suspended, following some problems with the manufacturing of the therapy.

TxCell can now restart this trial with an altered protocol and using a new manufacturer, after authorisation from European regulatory authorities.
It is looking forward to resuming the trial as soon as possible. After that, topline data is expected within 18 to 21 months. The primary endpoint is the same, with the objective being a response rate of 70% in the treated patients (vs. 30% in those with placebo).
The new manufacturer is MaSTherCell, a Belgian contract manufacturing organisation (CMO). This February, TxCell succeeded in completing the technology transfer of its products to this CMO.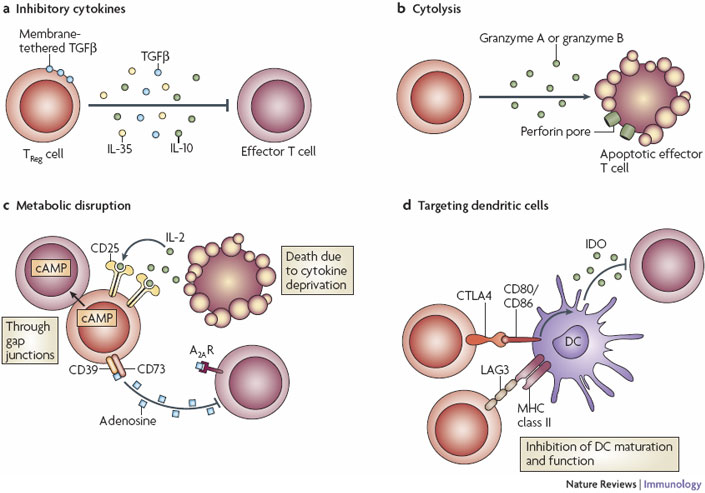 Besides Osave, MaSTherCell will be responsible for European manufacturing of Col-Treg (targeting an important cause of blindess) and other candidates from the platform ASTrIA.
Along with their new CAR-Treg platform for autoimmune diseases, deciding to outsource manufacturing was a major structural change in TxCell – and one that Stéphane Boissel (CEO of TxCell) discussed at the Immuno-therapy panel during Labiotech Refresh.
With the restart of Osave's clinical trial, TxCell is now a step closer to having its first product on the market.
---
Figure 2 credit: Vignali et al. (2008) How regulatory T-cells work. Nature Reviews Immunology (doi: 10.1038/nri2343)
---