Gadeta has raised €7M in a series A round, which will fuel the clinical development of its novel TCR platform, starting with a leukemia cell therapy trial.
Gadeta is a spin-out of immuno-oncology research at the University Medical Center Utrecht (UMC Utrecht). It was founded in 2015 by the researchers and Utrecht Holdings, the technology transfer arm of Utrecht University, and received seed funding from Medicxi Ventures — the recently rebranded Index Ventures life sciences VC.
Gadeta has now raised €7M in a series A round, and snatched a new investor — Baxalta Ventures, which will have one of its partners joining the supervisory board.
But what is Gadeta developing exactly? Its immuno-oncology strategy is based on the work of Jürgen Kuball, one of the founders. He researched γδ T-cells — a small subgroup of T-cells that express a unique T-cell receptor (TCR). His company creates optimised TCRs with enhanced anti-cancer reactivity.
Targeting TCRs has already yielded promising results for Adaptimmune (UK) and Immunocore (also in the UK). Gadeta's next-generation TCRs can sense metabolic changes in cancer cells, so it is expected that they show high selectivity, with no damage to healthy tissue, as well as work with both blood cancers and solid tumours.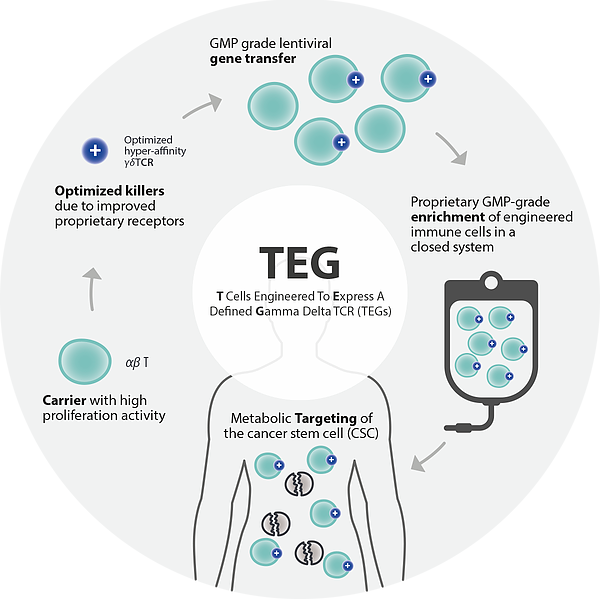 Gadeta plans to use the mevalonate pathway — an important pathway that produces components of the cellular membrane — as a metabolic cancer target.  Dysregulation of this pathway is common in many cancers and leads to increases of a specific antigen in the cell's membrane, which can be sensed by the TCRs.
With fresh money in its pockets, the company expects to start a Phase I/IIa clinical trial of its lead program in acute myeloid leukemia (AML) in early 2017, and a second clinical trial in solid tumors later in the year.
This combination of the CAR-T/TCR with metabolic cancer targeting is an interesting strategy, and investors seem to agree.
---
Images via Jezper /Dreamstime; Gadeta