After losing AbbVie as a partner, Galapagos has pressed on with Gilead in the development of filgotinib for rheumatoid arthritis. Phase III trials have officially begun!

Galapagos is making progress as its rheumatoid arthritis drug, filgotinib, enters Phase III clinical trials. This comes after a major setback when its deal with AbbVie fell through last fall. It's not the first time Galapagos has been hung out to dry by a partner, but this time, Gilead picked up the slack. Despite this boost, AbbVie remains in the lead with its competitor, ABT-494; Eli Lilly and Pfizer also have horses in the race, baricitinib and Xeljanz respectively.
Galapagos and Gilead are now enrolling patients in its first of three Phase III trials for filgotinib, a JAK1 inhibitor to fight rheumatoid arthritis. AbbVie started enrolling patients to receive ABT-494 in January, giving it an 8-month head start. Its lead could increase even further, as AbbVie's trials are shorter and smaller than those for filgotinib. Galapagos and Gilead can still catch up, but their delay could cost the partnership its targeted market share, no matter how good the drug.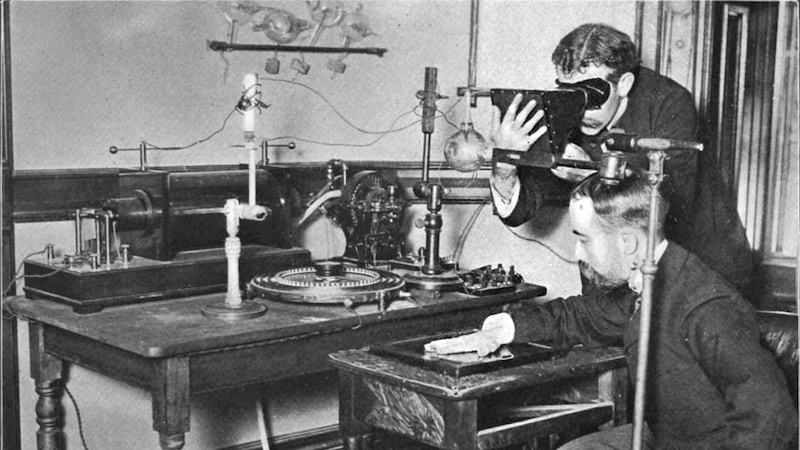 To recap, AbbVie walked away from a €1.24B deal with Galapagos last September and instead pursued the development of its own JAK1 inhibitor, ABT-494. It is searching for a drug to replace Humira when its patent expires at the end of this year in the US and in 2018 in Europe.
Gilead decided to invest in Galapagos when filgotinib attained its primary endpoint in Phase II by significantly reducing the symptoms of Crohn's disease without compromising quality of life. The company made a rare deal, bringing €640M in cash (€265M for licensing and €375M in shares – 15% of Galapagos's stock at a 20% premium rate) and up to €1.2B in milestones. Gilead will also give Galapagos at least 20% of sales royalties in certain EU countries. Gilead has had cash to burn after raking it in from its Hep C and HIV programs, but the company still does not make many deals; but when Gilead does, it is on this massive scale.
---
Featured Image: Hand (CC2.0, Emanuele Longo/Flickr)
Figure 1: Crookes tube xray experiment (P0/Public Domain, Wikipedia)
---