Galapagos and Pharnext will work together to develop low-dose drug combinations that improve drug efficacy and target new indications. 
Galapagos, the biggest biotech in Belgium, has closed an R&D agreement with the French Pharnext to develop drug combinations of the billion-euro biotech's drug candidates with already approved drugs. While Pharnext's focus has been neurodegenerative diseases, the aim is to combine drugs at low doses to create a synergistic effect that safely improves the therapy's efficacy in a broad range of fields.
In addition, Pharnext will identify new indications for which combinations can be repurposed, which will make Galapagos' pipeline more valuable by expanding the target market and creating new IP. Both companies have agreed to share the IP of the drug combinations that arise from the collaboration, and the team will put a particularly strong focus on the substantial markets of immunoinflammatory and neurodegenerative disorders.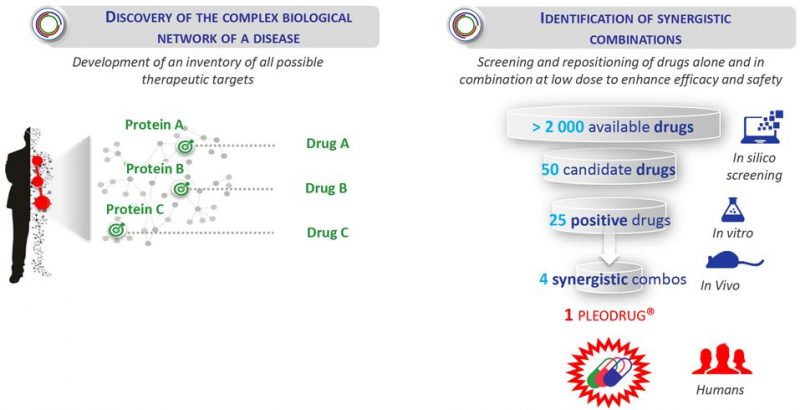 Pharnext uses its Pleotherapy platform to identify drug combinations of already approved drugs directed to new indications, a strategy that allows for a faster development of improved therapies. The company is already testing in clinical trials two drug combinations identified through its platform, one in Phase III for the rare disease Charcot-Marie-Tooth type 1A, the other in Phase II for Alzheimer's and Phase I for Parkinson's and amyotrophic lateral sclerosis (ALS).
"Pharnext has already obtained promising clinical results with its cutting-edge technology, which has encouraged us to collaborate," explained Onno van de Stolpe, CEO of Galapagos, in a statement. By collaborating with Pharnext, the company will expand into neurodegenerative disorders. It has other notable partners, including Gilead for the development of its lead candidate filgotinib for rheumatoid arthritis and Crohn's disease, and AbbVie for a triple combination therapy for cystic fibrosis.
---
Images from Nokwalai /Shutterstock, Pharnext