Galapagos and ProQR will work together to target fibrosis using a technology to treat genetic diseases without permanent changes to the DNA.
A new research collaboration between two biotech companies in Leiden, the Netherlands, will aim to discover a new class of drugs to treat fibrosis — a process of excessive scarring that leads to a wide range of diseases. Galapagos, one of the largest biotech companies in Europe, will select the targets, while ProQR will use its RNA platform to discover drug candidates.
The team is searching for drugs called Axiomer Editing Oligonucleotides (EONs). These are short RNA sequences designed to selectively bind RNA molecules with a specific mutation. The EONs recruit a natural RNA editing machinery called ADAR to exchange an adenoside (A) nucleotide for an inosine, which is equivalent to guanosine (G).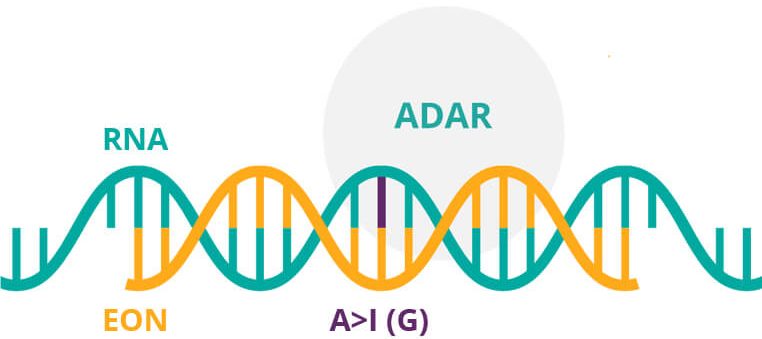 ProQR estimates that A to I changes could address over 20,000 mutations causing disease, most of them currently without treatment. And, since the edition happens in the RNA molecule, after it's been copied from the DNA, the therapy affects the production of mutated proteins without making permanently changes to our genetic code.
Galapagos has a big pipeline, including several drugs for fibrotic diseases such as cystic fibrosis and idiopathic pulmonary fibrosis (IPF), but it's mostly small drugs and some antibodies. With this new partnership, the company is expanding to newer technologies to fight these complex diseases. For ProQR, partnering with such a big player is surely great, especially now that it's starting to recover from a historic low in its stock.
---
Images via Maxi_m/Shutterstock; ProQR