Where can you meet the next generation of European Biotech leaders in one single event? For sure at GapSummit 2016, which will be held next April 4th to 6th in Cambridge, UK. We had a chat with the young Director and President of the event, Lisa Altmann-Richer, to have more details.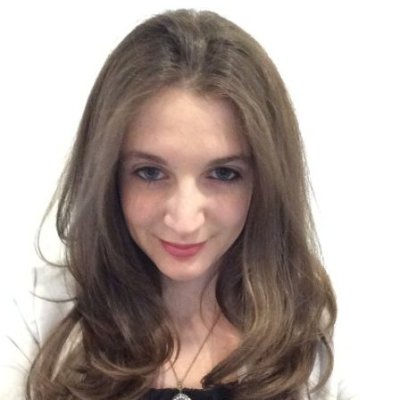 ---
Could you first present Global Biotech Revolution?
Global Biotech Revolution (GBR) is a non-profit that connects biotech think-tanks, industrial leaders and research pioneers to bio-leaders of tomorrow. We engage key stakeholders through physical and online platforms that initiate and build future global conversations and collaborations.
Our vision is to create a network of future and current bio-leaders who grow and support each other's ideas and knowledge, and think innovatively on growing the global bio-economy through collaborative ventures.
Why are you organising GapSummit?
The GapSummit is GBR's flagship event, and the world's first inter-generational inter-cultural leadership summit in biotechnology. I am organising the GapSummit 2016 to provide an opportunity to 100 of the most promising bio-leaders of tomorrow from over 40 nations to come to Cambridge (UK), a leading biotech cluster, and connect with, learn from and challenge current leaders in biotechnology.
Throughout the summit there will be an opportunity for generations to learn about the gaps in the global bio-economy and begin to develop solutions.

What's your vision on the next generation of Biotech leader's in Europe?
I hope that the next generation of Biotech leader's in Europe will be able to embody Global Biotech Revolution's core values of Challenge, Grow and Connect. Hopefully they will challenge established industrial dogma, grow the bio-economy internationally and connect across generations and industries in order to create a collaborative ecosystem for solving grand challenges in biotechnology.
Do you have one example of leaders of tomorrow in mind who represents this vision?
The GapSummit 2016 Executive Team is made up of four alumni of the first GapSummit conference. It is fantastic that they are helping to perpetuate the core values of Global Biotech Revolution whilst pursuing PhDs, Masters and working full time in industry.
Through continuing a model of discussion and debate of the most pressing challenges in biotechnology, hopefully when the next generation of Biotech leaders emerge they will be willing to commit resources to help achieve sustainability in the industry.
---
This GapSummit 2016 sounds definitely like an exciting event and Europe definitely needs more of this type of initiatives.