Genfit (France) has enroled their first patient in the highly anticipated phase III trial (RESOLVE-IT) for NASH, a fatty-liver disease currently without any approved treatment.

This is good news for Genfit, which managed to kickstart a phase III trial for their lead candidate, Elafibranor, just one year after the read-out of the phase IIb results.
There is, of course, much expectation regarding the clinical development of this candidate. Non-alcoholic steatohepatitis (NASH) is a disease on the rise, linked to diabetes and obesity. It already affects about 30 million people worldwide – who have no treatment option so far.
This led to a drug race, involving Big Pharma names like AbbVie and Gilead, but also smaller players, such as DS Biopharma (Ireland) – which has an innovative bioactive lipid in phase I.
Given the hype, a lot of money is being moved around. Boehringer Ingelheim and Gilead both acquired candidates for NASH. Then there is Akarna Therapeutics (US) which also has a candidate with the same target as Intercept's phase III. We interviewed one of their investors, Forbion Capital Partners (one of the leading European investors in biotech), on their progress.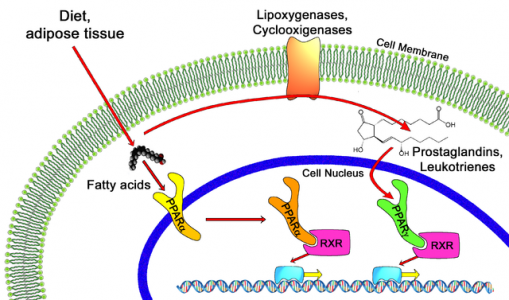 Genfit has seen its stock boom during the development of a NASH miRNA biomarker tool for dianosis, which was trialled in conjunction with the therapy. Since then, they have raised close to €50M to fund this new phase III.
The trial will enrol 2,000 patients, and is estimated to be completed in 2021, with the first interim analysis after 72 weeks.
If the trial goes well, what are Genfit's plans for Elafibranor? Read the discussion of the future of Genfit in our interview with the the CEO, Jean-François Mouney, from December.
Fast enrolment in the trial certainly makes the process smoother for Genfit, but also really shows how there is high unmet need for a therapy targeting NASH. 
---
Featured image credit: Oil and Water (CC 2.0 Martin Cooper)