Interview with Jean-François Mouney (Chairman and CEO of Genfit) at the 'Liver Meeting 2015' congress for the American Association for the study of Liver disease (AASLD) on Friday in San Francisco (US).


Genfit is the European leader in NASH research (Non-alcoholic steatohepatitis), today making the news again at AASLD in San Francisco. The company, which is supported by the FDA through a fast-track designation, is shaking investors and storming competition thanks to promising news on its phase III trial design for Elafibranor.
First-in-class Elafibranor is addressing an unmet need related to the explosion of "dia-besity" (love it) worldwide, and as such, is being eyed by big pharmas like Gilead or AbbVie (both in the US), in need for a new power engine in liver disease after the Hepatitis C virus bubble.
In Februrary 2014, the US FDA granted Genfit Fast-track approval for Elafibranor in NASH patients during the phase IIb trial in 56 clinics across France, Belgium, The Netherlands, Italy, United Kingdom, Germany, Spain, and Romania. Results were encouraging and a phase III trial is to go ahead in the final quarter of this year.
Jean-Francis Mouney co-founded Genfit in 1999, going on to also co-found Naturalpha (headquartered on the French-Belgian border) in 2001, and has been awarded the 2003 and 2004 Entrepreneur of the Year title from Ernst & Young as a result.

---
Why is Genfit on Everyone's radar at AASLD this year?
Over the last few years, HCV/HIV captured most of the attention during liver congresses such as EASL or AASLD. But this year there is an unprecedented interest for NASH, as awareness around this disease is surely growing. In this context, we have recently made progress on two crucial pieces of the NASH equation: diagnosis and treatment.
So we are here to explain why and how we hope to keep the lead in the race against NASH. Having been selected by the AALSD Committee for a plenary session adds to our exposure, and our phase III design places us squarely on the right track!
So tell us what milestones you have reached, and how this can reshape the NASH landscape?
Looking at diagnosis first, our scientists have managed to develop a unique algorithm that has the potential to unlock the NASH market. As you may know, this disease is a 'silent killer', and until today tissue biopsy was the only reliable option to identify patients in need for treatment. Thanks to our non-invasive 'liquid-biopsy' solution we will be able to help physicians, patients and customers. Our goal to develop a kit for easier and cheaper diagnosis of NASH.
On the treatment side, Elafibranor is entering into a promising phase III that will solely focus on NASH, seen as the underlying cause leading to fibrosis and cirrhosis. This single primary endpoint perfectly makes sense after our phase II. Besides, the new definition of the disease – resulting from a global consensus involving regulatory agencies and NASH experts – reinforces our strengths and our beliefs.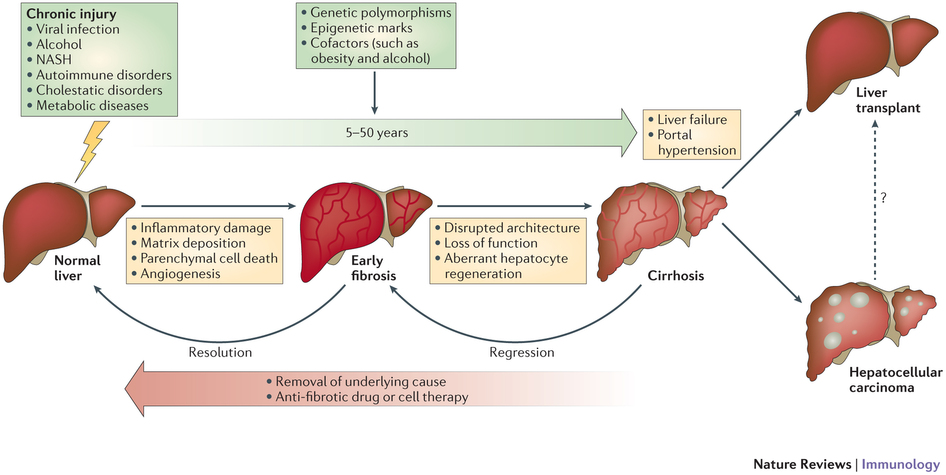 Comment: The Genfit market cap boomed to €975M in September after the announcement that for the latest NASH trials of Elafibranor, Genfit would also be testing the mRNA based liquid-biopsy as a non-invasive biomarker diagnostic tool for the disease.
What are your chances of success with this first-in-class molecule Elafibranor?
The phase 2b proved efficacy on both moderate and severe patients. Equally importantly, Elafibranor proved very safe, and even improved cardiometabolic protection. These two elements are crucial in the fight against NASH: this is why we are supported by Key Opinion Leaders of the scientific/medical community.
NASH is much more than a liver disease, and treatments will be life long seeing as NASH patients are already exposed to cardiovascular risk. Chances are therefore high to see physicians considering us for first line treatment.
Comment: Elafibranor (GFT505) is a dual peroxisome proliferator-activated receptor (PPAR) agonist, which means it targets both PPAR-delta and PPAR-alpha receptors to increase lipid and triglyceride metabolism. In doing so, Elafibranor has many beneficial cardiometabolic effects, the focal effect being a reversal of the lipid accumulation and fibrosis of hepatic tissue in NASH.
So Genfit is clearly dedicated to global management of NASH, and seems well prepared. How do you intend to finance your growth?
We are convinced that savvy investors understand our project and potential. But NASH is a complex and new disease, so you need to educate and explain. Several options exist for the future, including partnership with big Pharma…what is sure though, is that we do not want to sell or issue strict-licensing for its R&D, and want to be part of development and commercialization.
---
This is excellent news for Genfit, which is at the final hurdle in bringing a drug to the NASH market. This is reflected in Genfit's Market Cap, which has now reached €1.09Bn, with share prices jumping up 11% since Friday (and 17% by midday today!) .