Genmab has achieved $1B sales in the US of its blood cancer drug, Darzalex, setting a great example for other European biotechs to follow.
Genmab has officially joined the elite of the biotech world by achieving $1B (€850M) in sales of its drug for multiple myeloma, Darzalex. The biotech will now receive milestone payments of $50M (€42M) from Janssen, with whom it signed an exclusive deal back in 2012 to develop, manufacture and market the drug. Darzalex is a monoclonal antibody – daratumumab – that is injected into patients as a monotherapy or as part of a combination. Understandably, Genmab is excited by this news and, looking forward, the payments will help the company to boost the development of the rest of its extensive pipeline.
Multiple myeloma is a blood cancer characterized by excessive proliferation of plasma cells that originates in the bone marrow. Worldwide, an estimated 124,225 people were diagnosed and 87,084 died from the disease in 2015. Darzalex is the first monoclonal antibody to be approved by the FDA for this indication.
The drug binds CD38 – a highly expressed molecule on the surface of multiple myeloma cells – with high affinity. This triggers the patient's immune system to attack the tumor, causing cancer cell death through apoptosis and immunomodulatory effects.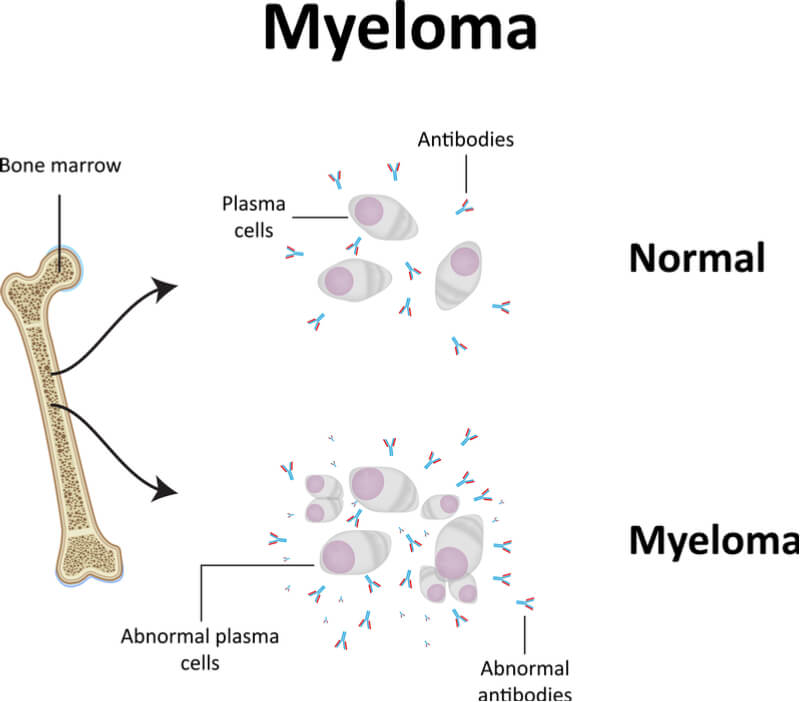 Following the acquisition of Actelion by J&J last year, Genmab now has the biggest market cap of any biotech in Europe – DKK 75B (€10B). Unlike in the US, there is a lack of big, independent biotechs in Europe, but this could change now. Jan van de Winkel, CEO of Genmab, told us that he is keen for the company to continue standing on its own two feet: "I believe that we can build far greater value for stakeholders and patients by remaining an independent innovation powerhouse rather than becoming part of a larger machine."
Genmab's main competition comes from German giant, MorphoSys, which is also developing CD38 antibodies and is suing Genmab and Janssen over daratumumab's IP – which would be a massive blow to Genmab if it were to lose. Another player in the CD38 field is Tusk Therapeutics, which received a £2.5M (€2.8M) grant from Innovate UK, but it is yet to start Phase I trials.
With its second product to hit the market flying off the shelves, Genmab is proving that European biotechs can do it alone and still enjoy plenty of success.
---
Images – Mustapha GUNNOUNI / shutterstock.com; joshya / shutterstock.com