An antibody therapy for the blood cancer multiple myeloma achieved positive results at Phase III, decreasing the risk of the disease getting worse and patient death by 45% in a Phase III trial.
The blockbuster antibody daratumumab, developed by Janssen using a license from the Danish company Genmab, was given to patients in combination with the common multiple myeloma drugs lenalidomide and dexamethasone.
Whereas the median time taken for the disease to get worse was around 5 months with the cancer drugs alone, the addition of the antibody daratumumab reduced the risk of patient death and cancer progression by 45%.
Daratumumab was approved by the FDA in 2016 for the treatment of multiple myeloma in patients who have undergone different treatments before and relapsed. In this trial, the 737 patients were newly diagnosed and unable to receive high dose chemotherapy or stem cell transplant treatments due to advanced age or pre-existing medical conditions.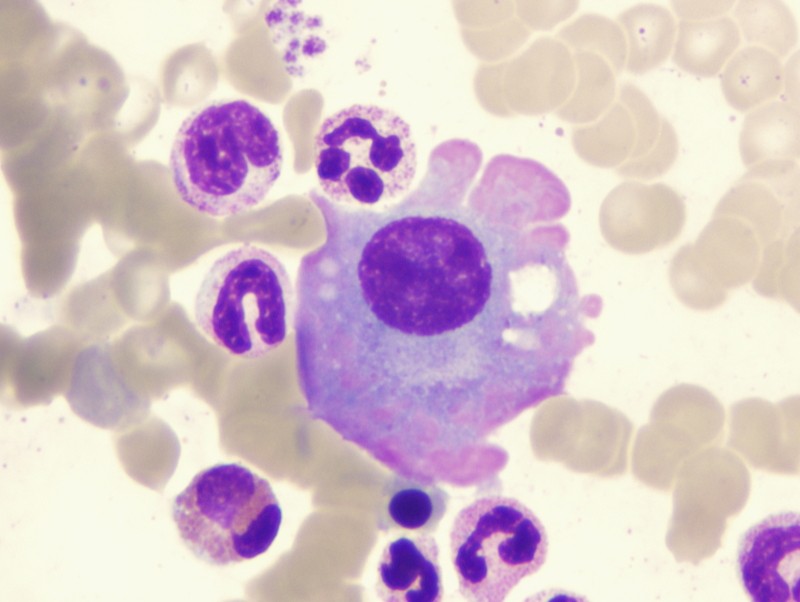 Jan van de Winkel, CEO of Genmab, stated that this was encouraging as it is the second clinical study showing promising results in this patient group.
Daratumumab binds to a protein that is found in high amounts on the surface of multiple myeloma cancer cells and can kill them directly, or recruit immune cells that destroy the cancer cells.
These results should help to build investors' confidence in daratumumab after Janssen halted the clinical development of the antibody in combination with checkpoint inhibitor drugs, common immunotherapy drugs that activate the immune system in cancer.
Genmab's antibody is also undergoing clinical testing in other conditions including amyloidosis, where organs get damaged by the buildup of dysfunctional amyloid protein, and the blood and immune system cancer T-cell lymphoma, currently in Phase III and Phase II respectively.
---
Images from Shutterstock