GSK announced Phase III results for dolutegravir, which could reduce triple HIV therapy down to two drugs, but Gilead is trying to prove that its candidate bictegravir is better.
GSK and Gilead have announced they will present detailed data backing their candidates for a dual HIV therapy. The battlefield will be the Annual Conference on Retroviruses and Opportunistic Infections (CROI) taking place in Seattle this week.
GSK has announced Phase III results for dolutegravir in combination with Janssen's rilpivirine. The treatment is proving to achieve the same levels of viral suppression as compared to three- and four-drug therapy, rendering HIV undetectable in 95% of patients over 48 weeks. For the patients, taking fewer drugs could mean a more affordable treatment with fewer side effects.
The development is being carried out by ViiV Healthcare, a British HIV company majority-owned by GSK and created as a joint venture with Pfizer. Based on its new results, ViiV has announced plans to initiate regulatory submissions this year.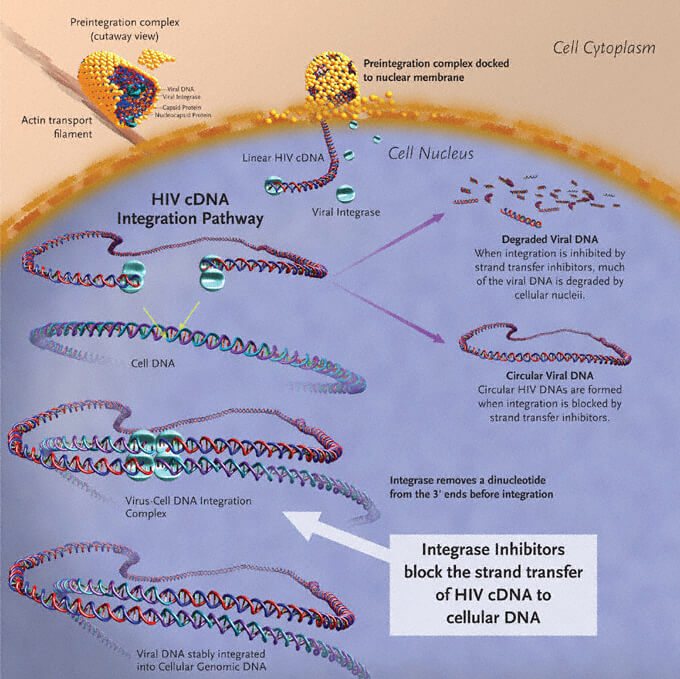 But Gilead, which currently dominates the majority HIV therapy market, is not going to let its competitor take over without a fight. The company has announced results from a Phase II trial comparing its drug bictegravir to GSK's dolutegravir, both in combination with Gilead's Descovy (emtricitabine and tenofovir alafenamide).
The data indicates that Gilead's drug mantained 97% of patients with undetectable HIV levels over 48 weeks. Meanwhile, GSK's drug only reached 94% at 24 weeks and dropped to 91% at 48 weeks.
The results hint at Gilead's superiority, but with only 33 patients in the group treated with GSK's dolutegravir, the data is not statistically significant. Gilead is conducting 4 Phase III clinical trials for dual therapy with bictegravir. Two of them will compare the drug to dolutegravir, and their results will shine more light on which drug works better.
---
Images from Isak55 /Shutterstock; T.H. Evering et al. (2008), The PRN Notebook, vol. 13, pg. 1-9