Production of CAR-T therapies seems to be one of the biggest challenge of this promising technology. Miltenyi Biotec (Germany) and GSK have entered a new partnership to combine the clinical development of cell and gene therapies with manufacturing expertise.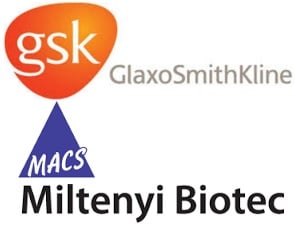 Milteniy is a German company of 1600 employees developing products for biomedical research and cellular therapy. It's not the first time this Biotech is involved in collaborations to create a platform for the manufacture of cell therapies. Miltenyi manages the EU-funded CARAT project, that aims to create a safe, cost-effective process to produce CAR-T (the game-changing cancer treatment).
Now, Big Pharmas are relying on Miltenyi's expertise in the field. GSK announced a partnership to optimise the manufacture and delivery of personalised therapies, using increased automation and high-tech processing technology.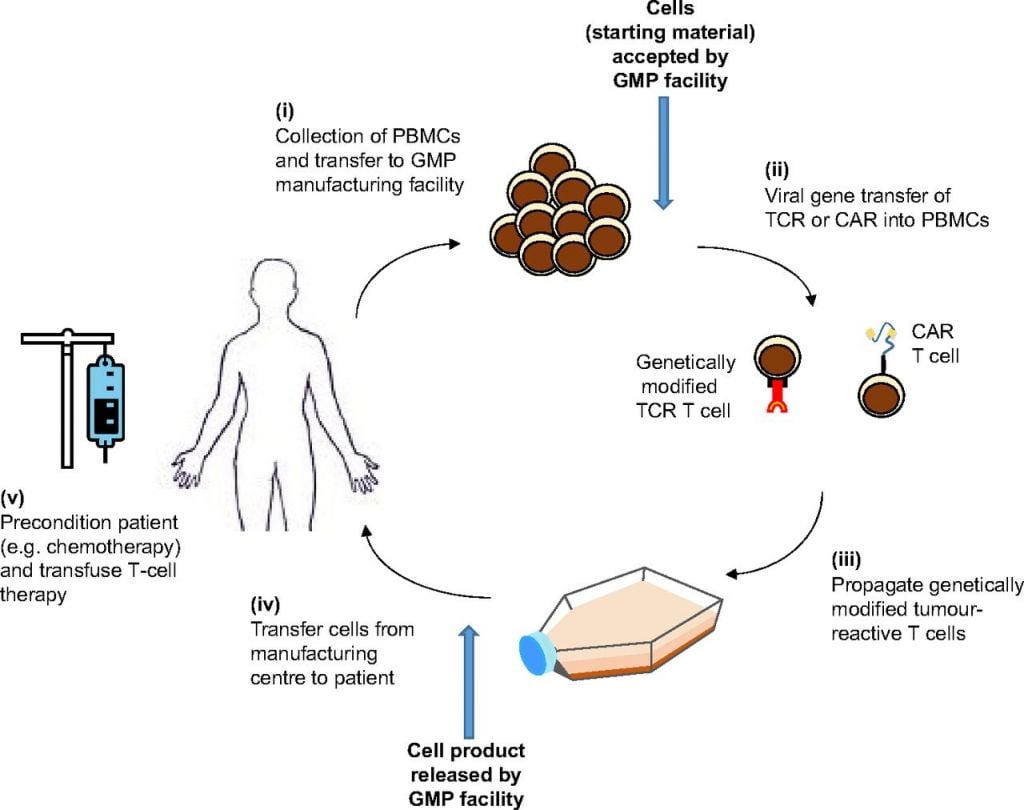 The goal of this collaboration is to industrialize cell and gene therapy, two key areas for GSK. The British Big Pharma is leading the market-breakout of gene therapies, with the submission of a therapy to a rare genetic immunodeficiency syndrome (adenosine deaminase deficiency).
GSK has also invested in cell therapies, with a stake in Adaptimmune's TCR platform. However, it seems to be slightly behind in the CAR-T race. All its candidates are still in preclinical development, while Novartis already published late phase II results. This new partnership, which includes investigation of defined CAR-T oncology targets, should beef up GSK's program.
Undoubtedly, manufacturing technology has been a hot topic when it comes to CAR-T. Before EU's research program CARAT, the Innovate UK initiative founded Catapult, a program to help Biotechs deal with the most challenging aspect for commercializing cell therapies – manufacturing and material sourcing.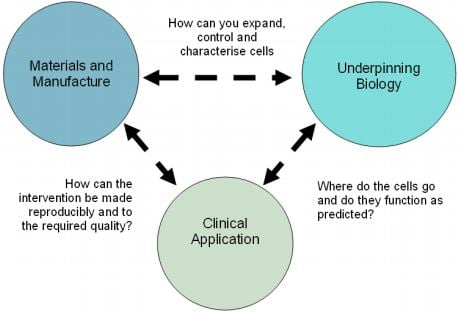 Similarly, one of CAR-T developers committed to off-the-shelf (and cheaper) therapies, Cellectis, has also partnered up to develop a GMP production of its UCARTs – one of the highlights of Cellectis' year.
Reliable and automated manufacturing is one of the major obstacles to personalized therapies. If solved, this could lead to make cell therapy available to a larger population of patients.
But will manufacturing stand in the way of mass gene and cellular therapy? Investors seem confident that it won't – research in process technology should improve it to the point of becoming a commodity (like for antibodies).
---
Featured image credit: Graphics by GSK
Figure 1 credit: Sharpe and Mount (2015). Genetically modified T cells in cancer therapy: opportunities and challenges. Disease Models & Mechanisms (doi: 10.1242/dmm.018036)