GSK is banishing concerns about its health with a BLA submission for Shingrix, which has outperformed Merck's standard and could bring GSK close to €1Bn.
London-based GSK has just submitted a Biologics License Application to the FDA for its shingles vaccine candidate, Shingrix. Though it is still experimental, the vaccine is proving itself superior to the standard vaccine from Merck & Co and could net British drugmaker close to €1Bn, says FierceBiotech.
Investors have been concerned with GSK's performance after poor sales and a widely criticised deal with Novartis in 2014. Just a year ago, only 2 of 33 analysts recommended buying company stock, 4 expected it to outperform and another 4 predicted it would underperform; a year on and a month after Emma Walmsley took over as CEO, these numbers have improved to 5, 7 and 3 respectively.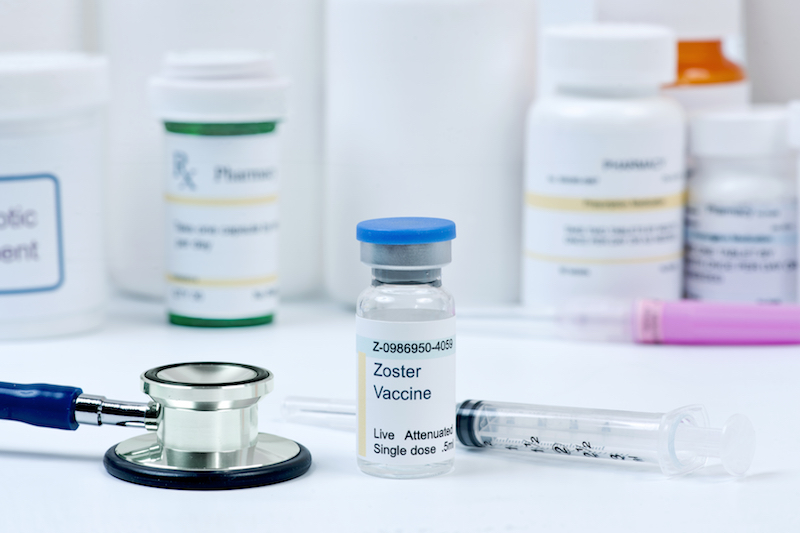 However, that deal with Novartis is now bearing fruit. In exchange for a number of oncology therapies, GSK acquired vaccines from the Swiss giant to establish itself as a major player in vaccines next to Sanofi-Pasteur; and one of them, Shingrix, has demonstrated itself to be 90% more effective in patients over the age of 70. This data arrives in sharp contrast with Merck's Zostavax, whose efficacy ranges wildly from 18 to 70% with a dramatic decrease in senior patients.
Nevertheless, Zostavax brought Merck €688M last year; now Shingrix is poised to not only take a large bite out of this amount but reel in even more as a result of its broader applicability. FDA approval would pave the way for subsequent approvals in the EU and Canada, slated for later this year, and Japan next year.
GSK badly needs a success after handing over a large part of its oncology portfolio to Novartis while its respiratory disease candidates are aging painfully. Competition is less stiff in the vaccine arena, since big pharmas like these companies have edged out upstart biotechs and solidified their control of it. With the new vaccine initiative, Emma Walmsley seems to be pulling the company out of its nosedive.
---
Featured Image: funnyangel, Sherry Yates Young /shutterstock.com
---