Update (19/09/2017): Janssen has received a positive CHMP opinion recommending the approval of Tremfya (guselkumab) in Europe for moderate to severe plaque psoriasis. The approval could make Tremfya the first antibody developed by MorphoSys to hit the European market, just a few months after its US approval. 
---
Originally published on 14/07/2017
Janssen has received FDA approval for Tremfya (guselkumab) in psoriasis, bringing the first antibody developed by MorphoSys to the market.
After celebrating its 25th anniversary last week, MorphoSys is welcoming the approval of the first antibody developed using its platform. Over the years, the German biotech has taken 30 candidates into the clinic, closed deals with big names in the pharma industry and reached a market cap of €1.95Bn. The antibody giant now takes a big step forward by reaching the commercialization stage.
The winning antibody is guselkumab, an anti-IL-23 drug for psoriasis. "This is an amazing compound," Simon Monorey, CEO of MorphoSys told Philip in April during our Munich meetup. "We're seeing patients with complete clearance of skin based on a single injection every 2 to 3 months."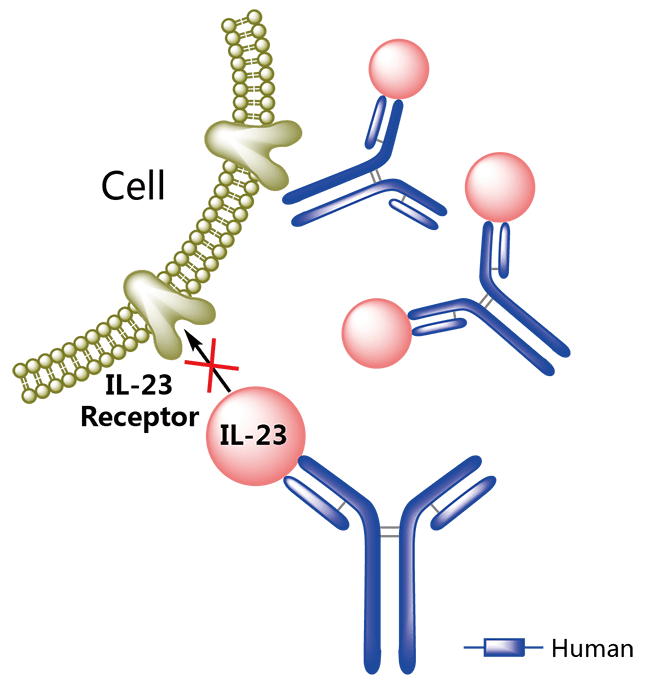 The antibody comes from a multiple target deal MorphoSys struck with Janssen back in 2000, which includes two other antibodies, now in Phase II, that Monorey expects to see on the market soon. In addition, guselkumab is being evaluated in six additional Phase III trials. If Janssen succeeds in expanding its indications, the antibody could compete with AbbVie's Humira, so far the best selling drug in the market, which is now starting to face biosimilars after its US patent expired last December.
MorphoSys is also preparing to bring its own proprietary antibodies to the market. "Specifically, we have a compound that entered a pivotal trial this year, an anti-CD19 antibody for B cell malignancies," Monorey told Philip. "We're planning to commercialize it ourselves when it comes to the market, which would be around 2020-2022."
The approval of guselkumab, which is now waiting for EMA approval, is the last step the German antibody expert needed to validate the potential of its technology. "We expect this to be the beginning of a flow of products, which we expect will reach the market over the coming years," said Monorey.
---
Images via Simple Photo Shot / Shutterstock; Pharmacodia