Heart Metabolics received an agreement letter from the FDA related to the company's proposed phase III trial Special Protocol Assessment (SPA) request. The FDA has agreed to a single, randomized, pivotal Phase III trial of 350 patients evaluating perhexiline for the treatment of moderate-to-severe hypertrophic cardiomyopathy (HCM).
The company, focused on the development of drugs for orphan diseases including HCM, has also appointed William Daly as President and Chief Executive Officer and member of the board of directors, and Dr. Gregory Ayers as Chief Medical Officer.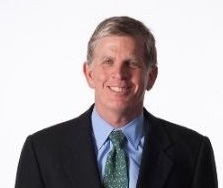 Mr. Daly has more than 20 years of experience in the biotech industry as an industry executive and an investment banker. In addition to his most recent role at Puma Biotechnology, he has worked in business development and operations roles at several companies, including Johnson & Johnson (Ortho Biotech), Allergan and Akebia Therapeutics.
Dr. Corey Goodman, Chair of Heart Metabolics and Managing Partner at venBio, said: "Securing this SPA agreement is a key piece of our strategic plan to rapidly advance perhexiline through the final stages of clinical development. With a clear path for completing clinical development in the U.S., we have added two talented and experienced leaders to our executive team. I look forward to working with Mr. Daly and Dr. Ayers to advance perhexiline for this orphan disease."
Perhexiline has the potential to be the first FDA-approved treatment for the 120,000 patients in the United States suffering from the symptoms of heart failure associated with HCM, the most common of all hereditary heart diseases and a leading cause of sudden cardiac death in young adults.