Heptares Therapeutics and the University of Cambridge have partnered to investigate a novel target for cardiovascular diseases.
Heptares Therapeutics, based in London, develops drugs against historically undruggable G protein-coupled receptors (GPCRs). The company has now announced a new research collaboration with the University of Cambridge focusing on a specific GPCR, the apelin receptor.
Heptares will support a three-year project with the research group of Anthony Davenport, an expert in the role of the apelin receptor in cardiovascular diseases. The program is part of Heptares' ORBIT initiative to foster collaborative research in GPCRs, to which the company has committed £5M.
This is the second partnership within the program, the first being with Imperial College London's National Heart and Lung Institute (NHLI) to study a receptor implicated in immune disorders such as asthma and inflammatory bowel disease.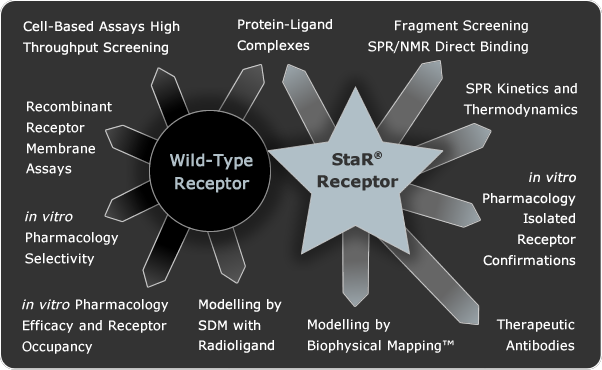 GPCRs are the target of up to 30% of approved drugs and can hold the key to treating many diseases, ranging from Alzheimer's to cancer. However, their conformational flexibility in solution is a huge challenge that leads most candidates to fail.
Heptares' StaR technology addresses these problems by introducing mutations in GPCRs to stabilize the molecule without disrupting their biological activity. Its pipeline includes candidates for schizophrenia, migraine, addiction, metabolic disease and cancer, and the technology has attracted big partners such as AstraZeneca, Pfizer, MedImmune and Teva.
Very few companies focusing on GPCRs go on to succeed, except perhaps the newly founded Confo Therapeutics in Belgium. The young company employs single domain antibodies inspired in those found in llamas and alpacas to stabilize the elusive molecules and drug them. This strategy removes the massive amounts of work needed to re-engineer proteins, making Confo a strong competitor for Heptares.
With the hot new apelin receptor target in sight, the new collaboration between Heptares and the University of Cambridge could yield promising candidates for cardiovascular diseases. These conditions are rapidly rising along with obesity, and new solutions could make a big difference over the next years.
---
Images from Piotr Adamowicz/Shutterstock, Heptares Therapeutics