In the prestigious Fabre Museum of Montpelier (France), Thursday, April 9, 2015, Histalim organized for his birthday, an afternoon of table speeches around bioservices and also an evening with contemporary art exhibition and concert.
Histalim, founded in June 2005, provides services around histology to different players in the pharmaceutical and medical industry and agri-food research. In key numbers, this is already 30 employees and 520 customers in 14 countries. From the evaluation of neuroscience toxicity to the characterization of therapeutical antibodies for the evaluation of implantable medical devices,… Histalim strives to assist each client to bring him benefit fully mastered. The technical means in histology, their European network of experts in histopathology, or the image analysis methods allow this dynamic company to respond effectively to the demands of the most discerning guests.
Jean-Philippe COTON

"Image analysis, immunohistochemistry and molecular biology techniques have not brought as many innovation and opportunities for the study of tissues and cells as nowadays. Histology, who was until now a method to identify lesions or cancers, now offers a range of opportunities for life sciences, allowing both to study the structure, integrity and the spatial organization of tissues and cells. Histalim is positioned precisely in that field, integrating new methods from histology, and the "re-designating" to bring them into line with the requirements of the strictest referential qualities. We thus offer to our customers a quality service to satisfy even the most demanding of them." Jean-Philippe COTON.
Histalim is a company connected and in tune with its time, which has adapted to demand in a niche market. Indeed, the company uses an histopathology data sharing system with its customers through a highly secured server. Veterinary and medical pathologists work together on this collaborative sharing platform to provide quality analysis. Computerization and digital development reduces the experimental time, costs but also improves the traceability of samples and reagents. Thereby comply with the standards of the ANSM (National Agency for Drug Safety). Histalim with this in mind, has a website that brings together the photographic and videographic content,  imaging as proof of competence for future customers. Parallel to and inspired by the e-commerce, Histalim offers histological cuts "custom made" in online sales. A fantastic marketing innovation !
This diversity of activities pushes the directors and employees of the company to always challenge themselves to adapt to the requirements of each industry and meet the standards and regulations of the various sectors in which they operate. This diversity of experience allows them to apply best practices from one sector to feed another with innovating approaches. The set of corporate values converge to satisfaction. Daily stimulation that pushes Histalim to conduct a continuous improvement work in their activities.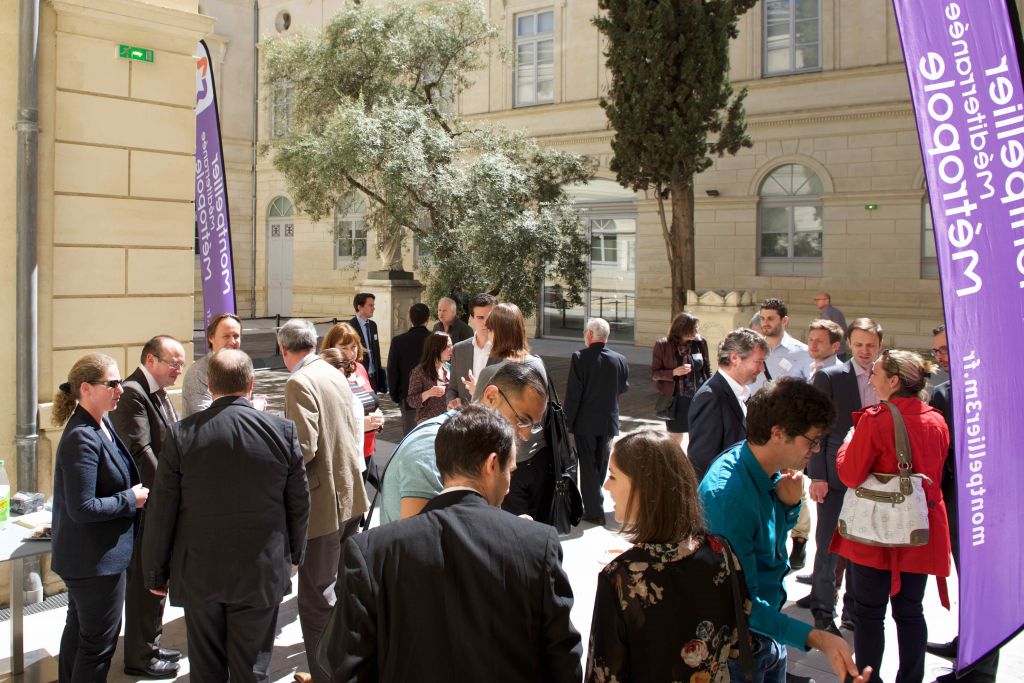 Histalim partnered with Biomeridies, Eurobiomed, l'AFSSI et Montpellier Méditérranée Métropole to organize this event, which brought together over 250 representatives from companies including many company or organizations that have supported the growth of Histalim during the last 10 years. Among them : Beckton Dickinson, Cerb, Cisbio, Ipsen, les Laboratoires Urgo, L'Oréal, Pierre Fabre, Provence Technologies, Roche Diagnostics, Sanofi, Will Research, Carmat and many others.
The afternoon was organized around two table speeches on bioservices, the emergence of industrialization of a business group. The first was about "Biotech and Medtech, new needs, new services" with among other, interventions of Carmat, Cylcare, Kyomed and the Afssi. The second "The industrialization of bioservices; more than ambition, a necessity" got great interest from the present start-up companies with the intervention of Cecilia Pierrard, purchasing manager at L'Oréal, but also with the presentation of Provence Technology and Amatsi/Avogadro.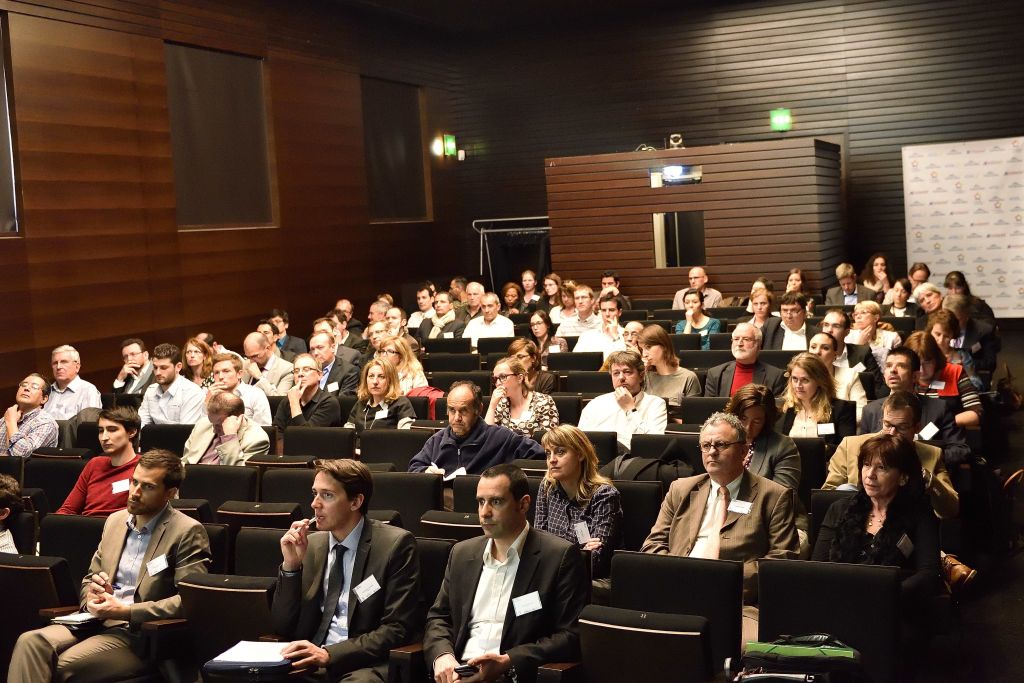 After a delicious dinning-cocktail, evening themed BioArt allowed us to marvel at the talent, imagination and creativity of the artists. The Life Makes Art Association presented on the occasion "performers" who are inspired by the life sciences to perform contemporary works. Discover Patrice Palacio, a designer who has created for the occasion original works inspired by a series of histological images high definition provided by Histalim, was a pleasure for all the people attending.

The artist's stated: "More than a painting, I wanted to portray a demonstration. I used abstract painting techniques to bring a unique photographic reality and super-natural. I traveled in terra incognita and I brought something."

The final words returned to the director of this very fine company, Jean-Philippe COTON. and organizer of this event: "In 10 years this is the opportunity to see that around Histalim, an entire ecosystem in the areas of life sciences has been developed, so in cosmetics, human health through medical devices, biologicals, development of diagnostic biomarkers and also in the food industry. Histalim strength is to have succeeded to gather around us many customers and partners, today they honor us by coming to this party and it goes straight to the heart "
We wish Histalim our best wishes for growth and prosperity, and … See you in 10 years! (Hopefully before with many advanced new technologies to talk about and to share with you …).
Thank you !