Update (01/12/2016): The HVTN 702 trial has been started, making it the first HIV vaccine efficacy study in 7 years worldwide. Results are expected in late 2020.
---
Originally published 25/07/2016
A Phase IIb/III trial for an experimental HIV vaccine just started in South Africa. The therapy, co-funded by the NIH and the Gates Foundation, is a combination of two vaccines which are supplied by Sanofi Pasteur and GSK.
Developing protective vaccines against HIV infection is a key strategy to stop this virus' pandemic. This happens alongside the development of new treatments trying to reach an HIV cure, such as Abivax's Phase II program, Immunocore's research TCR program and Bionor's therapeutic vaccine.
On the front of prophylactic vaccines, the large-scale trial HVTN 702 will enroll 5400 HIV-uninfected people who are at risk for infection. The objective is to test the safety and efficacy of the RV144 HIV vaccine.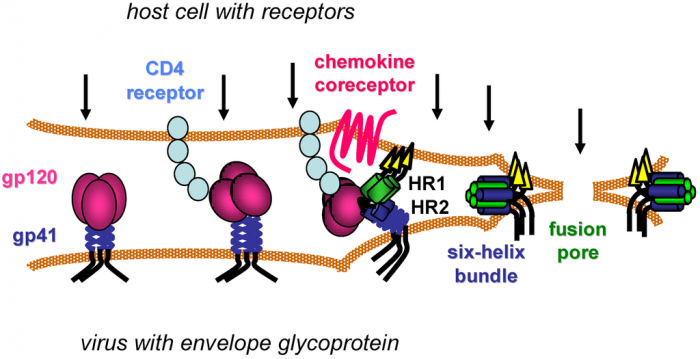 The vaccine regimen consists of two experimental vaccines. The first, ALVAC‐HIV, is supplied by Sanofi Pasteur and consists of a viral vector containing genetically engineered versions of 3 HIV genes.
The second is a protein vaccine supplied by GSK, which should create an immune response to GP120, an essential component for virus entry into host cells.
The therapy was initially investigated in 2009 by the U.S. Military HIV Research Program. Conducted in Thailand, the RV144 study was the first to demonstrate that a vaccine can protect people from HIV infection. However, the results were a bit faint, and most of the protective effect disappeared with time.

The candidate was then adapted to HIV subtype C, the most common in southern African countries. The regimen was modified as well, to provide a longer protection period. This Phase I/II trial, HVTN 100, was co-funded by the NIH and the Gates Foundation.
After the initial success observed in the HVTN 100 trial, this larger trial will be important to understand whether the vaccine can really provide effective protection in South Africa and other neighboring countries (e.g. Namibia, Zimbabwe, Botswana etc.), which are particularly affected by HIV/AIDS.
---
Featured image: Johannesburg, South Africa (CC 2.0 Steven dosRemedios/Flickr); images from De Feo and Weiss, Viruses 2012, 4(12), 3859-3911; Gates Foundation.
---