Horizon Discovery is a gene-editing tools specialist with various biotech partnerships over their cell-line catalogues. A UK expansion for Horizon is now underway, with the launch of a new genomics eCommerce webshop and the expansion of their headquarters.

Horizon Discovery provides personalized translational medicine products and services, such as bespoke cell-lines for drug discovery and gene-editing tools for the biotech industry. Their website is a great resource for gene-editing publications as well, and is now a functional 'shop' for over 20,000 cell-line catalogues and in vivo models.
Partners include Cambridge's Abcam (whose co-founder Milner also invested in Horizon), for which Horizon's cell lines will be used in discovery of new antibodies for immunotherapies. Horizon also partnered with Thermo Fischer Scientific earlier this year, who have licensed use of their X-MAN cell lines for cancer research.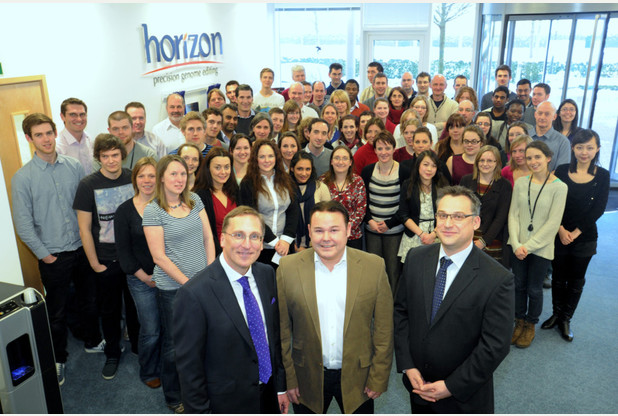 Horizon Discovery explains how it is committed to the Cambridge biotech community for the long-term, despite now having other offices across the US and Austria, and they hope to move into their new HQ in the Cambridge Research Park in the first half of next year.
Indeed, this is one of the greatest Cambridge start-up success stories ever and will mean the company will double in size (with up to 200 new employees!). For more on Horizon, we interviewed their CEO Darrin Disley as part of our Labiotech Tour UK earlier this year.