Cellectis (France) has now released its financial results for 2015. What happened and what the prospects for 2016 and long-term?

It was a really packed year for Cellectis, the French Champion for universal, off-the-shelf CAR-T treatments. The Biopharma saw significant advances in multiple fronts, from clinical development to financing.
The first therapy initially developed by Cellectis, UCART19, was submitted to UK's regulation just before Christmas to initiate phase I trials in the UK. This is a substantial milestone, even if not as wildly publicized as the success of the first-in-human use of the candidate – the remission of terminal leukemia in 1-year-old Layla, at Great Ormond Street Hospital (GOSH) in London, was close to miraculous.

UCART19 is now being developed by Servier (an option Servier had after entering in a partnership that saved Cellectis from bankruptcy) and will be licensed in collaboration with Pfizer (a rather unusual deal). This decision was worth €35.6M to Cellectis, with potential milestone payments reaching €895M.
But Cellectis is also investing in its wholly-owned candidates, such as UCART123. An investigational new drug (IND) filing is expected at the end of 2016, which would allow Cellectis to begin trials with Acute Myeloid Leukemia (AML) patients.
There were also good news from the manufacturing of UCARTs. This is a key part of Cellectis strategy for making this cancer treatment accessible – which we discussed with Cellectis' CEO, André Choulika, in November.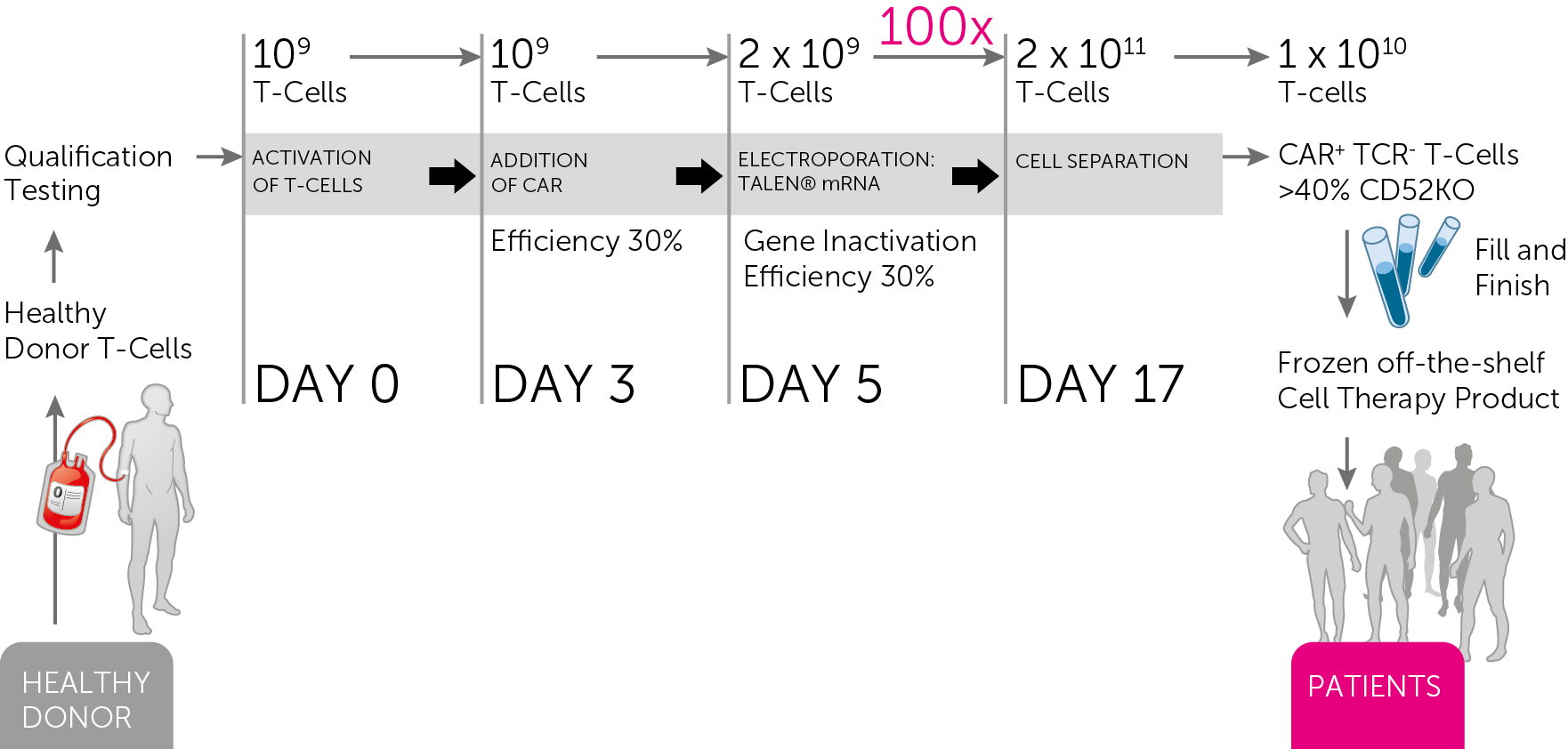 Cellectis succeeded in producing UCART19 under GMP manufacturing conditions, and is investigating the mass production of UCART123 in collaboration with CELLforCURE (France).
In the R&D front, Cellectis has also entered alliances with well-known US medical centers (MD Anderson Cancer Center and Weill Cornell Medical College) to develop immuno-oncology therapies. And amongst its recent scientific publications, the discovery of a CAR-T on-off switch stands out.
However, Cellectis' science and technology is not the only thing making headlines. The Biopharma opened offices and R&D labs in New York, and launched a very successful IPO on the NASDAQ, raising around €212M ($228M).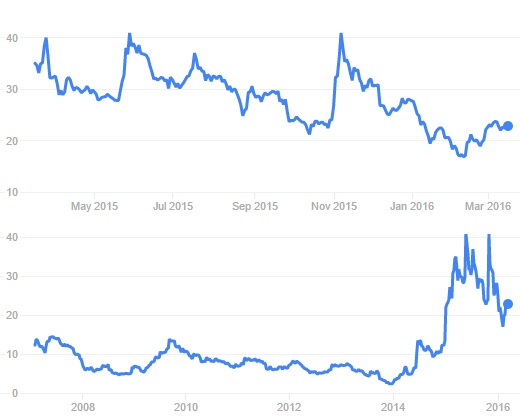 During the year, Cellectis has reached market caps of over €1Bn (wow!), but the stock price has fluctuated a lot. The current market cap of this Biopharma is €800M.
Cellectis is on a roll, and its €314M cash balance should fund the development of UCARTs for the next 3 years.
---
Feature image credit: Graphics by Cellectis