Update (23/01/2019): The FDA has given uniQure regulatory clearance to begin a phase I/II trial of its gene therapy for Huntington's disease. uniQure is planning to launch the trial in the US in late 2019. 
---
Published on 23/01/2018:
The EMA has given uniQure's gene therapy candidate for Huntington's disease Orphan Medicinal Product Designation, which the company hopes to move into the clinic this year.
uniQure is known for Glybera, the first gene therapy to be approved in Europe. The company's candidate for Huntington's disease, AMT-130, has received an Orphan Medicinal Product Designation from the EMA. This follows the candidate receiving the same designation from the FDA back in October 2017. uniQure hopes to submit an Investigational New Drug application this year and take its gene therapy for Huntington's into the clinic, which has seen its stock price rise by almost 10%.
Huntington's disease is a rare, inherited neurodegenerative disorder that causes progressive damage to the brain. This leads to the loss of muscle coordination, abnormal behavior, and cognitive decline, eventually resulting in complete physical and mental deterioration and death within just 20 years of diagnosis. The disease is caused by a mutation in the gene encoding the huntingtin protein, which builds up to exert toxic effects.
There are currently no approved medical treatments targeting this underlying cause of Huntington's disease. However, AMT-130 uses an adeno-associated virus 5 (AAV5) vector to carry a specific microRNA that will silence the mutant huntingtin gene, preventing the production of the mutant protein. So far, the company has demonstrated the candidate's capacity to silence the huntingtin gene during preclinical studies.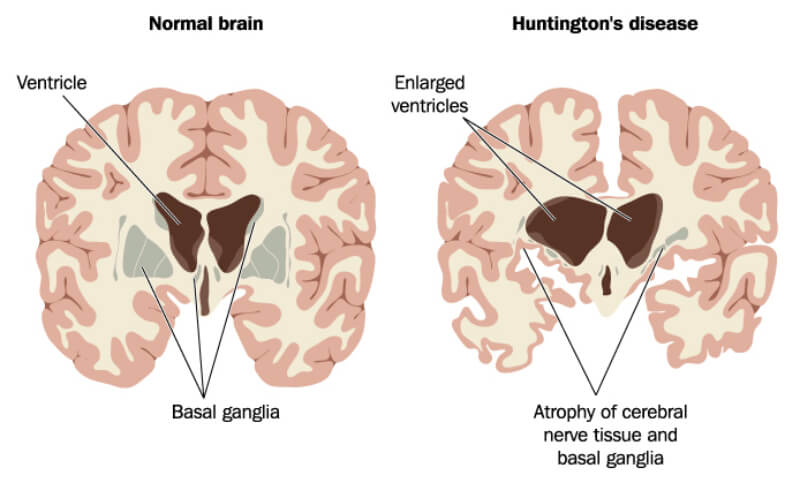 To be awarded Orphan Medicinal Product Designation by the EMA, a therapy must treat a life-threatening or debilitating disease that affects fewer than 5 in 10,000 patients in the EU. In return, uniQure will benefit from market exclusivity in the EU for 10 years, as well as financial incentives.
At the moment, uniQure may well be Europe's biggest hope for the development of a Huntington's therapy. In the Huntington's field, the company joins BrainVectis, which raised a €1M Series A to help it develop gene therapy products to stop the progression of the disease. Other companies like Synpromics in collaboration with University College London are also using gene therapy for the treatment of other neurodegenerative diseases like Parkinson's, so perhaps their technology could be transferred across.
The use of gene therapy to correct a gene mutation that can have such devastating effects will be an effective approach, especially if it can be combined with early diagnosis. Let's wish uniQure the best of luck as it takes on a disease that can quickly destroy a patient's life.
---
Images – Andrii Vodolazhskyi / shutterstock.com; Blamb / shutterstock.com