Update (14/01/2019): An anonymous French company on Euronext has made an offer to take over Hybrigenics Pharma. This takeover bid could be good news for Hybrigenics, which has been planning to dissolve the company after the failed Phase II trial of its only candidate, a treatment for acute myeloid leukemia. The financial details of the offer have not been disclosed so far. 
---
Published on 24/10/2018
The French biotech Hybrigenics Pharma is heading towards dissolution after its only treatment in development failed in a Phase II trial for acute myeloid leukemia.
Although the trial in 110 patients was not yet complete, an interim analysis revealed that Hybrigenics Pharma could not expect a positive outcome for its treatment. Its board of directors now expect to dissolve the 21-year-old company, which has no other compounds in development.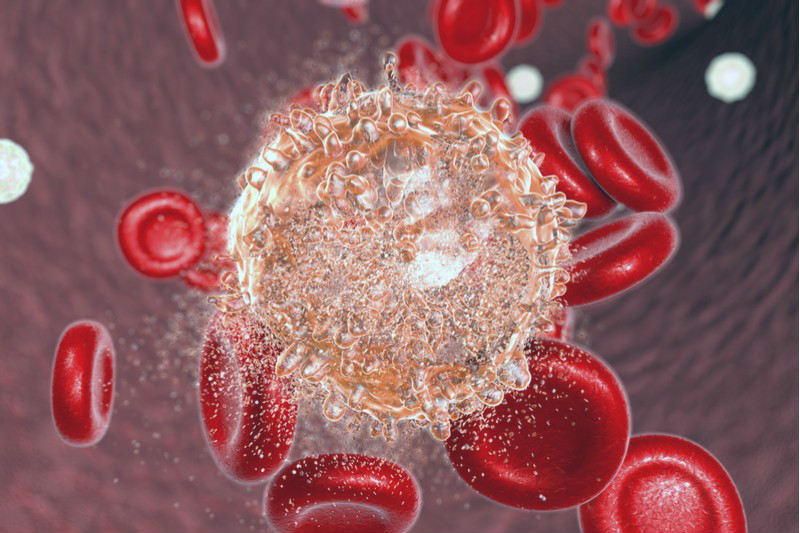 Hybrigenics Pharma's treatment targets a protein that regulates cell growth, with the goal of stopping the growth of cancer cells. The compound had been designated as an orphan drug for acute myeloid leukemia in Europe and the US.
The lead treatment had also shown some positive Phase IIa results in a combination therapy for prostate cancer, and a Phase II trial for chronic myeloid leukemia is ongoing. However, Hybrigenics Pharma's reliance on one compound seems to have left the company with few backups for the hard times, contributing to the final dissolution.
The search for effective treatments for acute myeloid leukemia may find more hope in cell therapy and immunotherapy. The Belgian company Celyad found a promising Phase I result for its CAR-T therapy, where the patient's immune cells are modified to fight the cancer. The Spanish company Leukos Biotech is also developing a stem cell-based treatment for acute myeloid leukemia, which is currently in Phase II.
Although Hybrigenics Pharma is wrapping up, its child companies, Helixio and Hybrigenics Services, that split off in the last two years, will continue. 
---
Images from Shutterstock