UPDATE: 11/09/2017: AstraZeneca has presented impressive results at ESMO that show Imfinzi adding 11 months to patient survival, or decreasing the risk of progression by 48%, in Stage 3 NSCLC. This indication represents a sizable market segment — about half of lung cancer — and Imfinzi's first-line position could make it a blockbuster.
Original Publication: 31/07/2017
---
Despite a crisis of confidence in AstraZeneca last week, its checkpoint inhibitor, Imfinzi, just got FDA endorsement in NSCLC.
Just last week, AstraZeneca saw its stock value drop by 15% — a hit to the market cap that equates to £10B — when it was announced that Imfinzi (durvalumab) had missed its primary efficacy endpoint in the Phase III MYSTIC trial. Analysts had been watching it closely as a bellwether of checkpoint inhibitor combination therapies, and this result did not bode well for the burgeoning field.
But it may not be the end of the road for the drug: following encouraging interim results from a trial in patients with locally-advanced, unresectable non-small cell lung cancer (NSCLC), the FDA granted Imfinzi Breakthrough Therapy Designation.
"For patients who have not progressed following chemoradiation therapy, the only current option is active monitoring. Unfortunately, for the majority of patients, their cancer will progress to metastatic disease, typically within 12 months. Imfinzi is the first immuno-oncology medicine to show a clinically significant benefit in this earlier non-metastatic setting," explained Sean Bohen, EVP of Global Medicines Development and CMO of AstraZeneca.
Imfinzi already gained accelerated approval for patients previously treated for advanced bladder cancer, becoming the world's fifth checkpoint inhibitor. Though this latest modest win hasn't been enough to reverse the damage, Imfinzi's place on the market seems secure.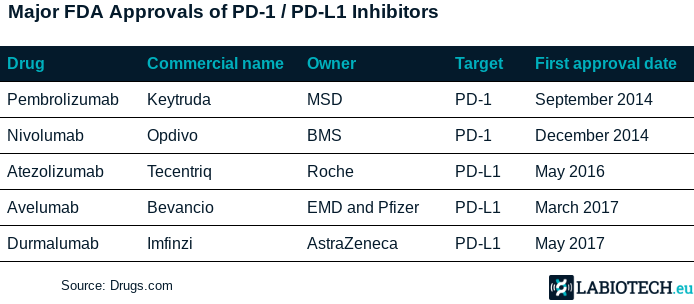 ---
Image from create images 51 / shutterstock.com
SaveSave