There could be a way to stop cancers escaping from the immune system, and researchers hope to use this for more effective cancer treatments.
Researchers at Universität Bonn have found a way to "release the brakes" in the immune system that helps cancers to survive. Cancers benefit from this by pretending to be regular cells, so that immune response is initiated. The research, published in Cell Reports, has identified a protein, IKKβ, that overcomes this by activating the immune system. 
It's important for the body to keep the immune system in check to prevent autoimmune diseases and reduce the risk of cytokine storm associated with CAR-T therapy. Regulatory T cells control the immune system by keeping immune cells like killer T cells at bay. But, the mechanisms used by the body to control the immune system have been manipulated by cancers that can now hide, safe from the cells that have to power to destroy it.
IKKβ is a natural immunostimulant, meaning it is produced by the body to activate immune cells. Its inhibition in rodents halved the number of regulatory T cells and boosted the impact of killer T cells. This delayed cancer growth and prolonged survival of mice, but it did not cure the cancer. As a result, an IKKβ inhibitor has been suggested for use as part of a combination therapy.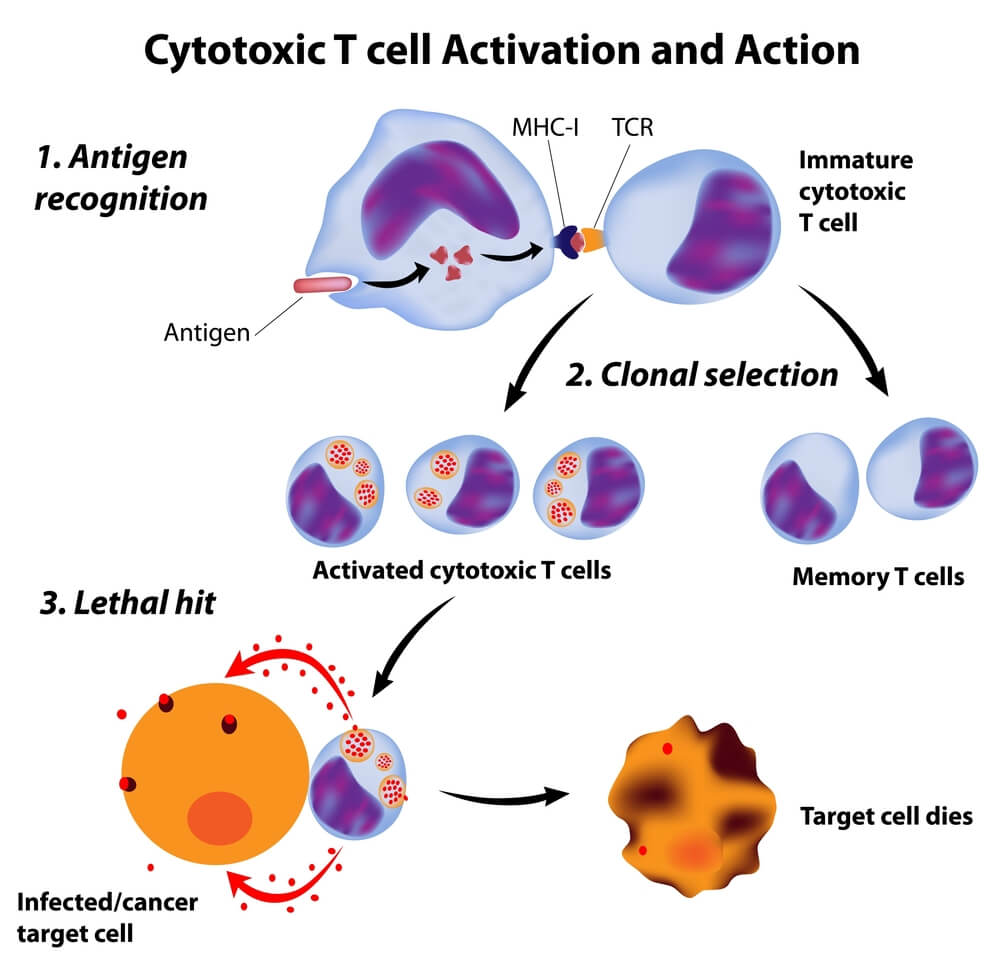 Christian Kurts, Director of the Institute of Experimental Immunology at the University of Bonn explained: "Complete healing cannot be achieved solely by inhibiting IKKß… By combining [it] with other immunological active pharmaceutical ingredients, it may, however, be possible to stimulate the immune system to more effectively combat the cancer."
Checkpoint inhibitors are another approach to releasing the "brakes" put on the immune system. The market for inhibitors targeting PD-1 and PD-L1 could be worth up to €30B by 2025, despite some studies seeing potentially fatal side effects. AstraZeneca's candidate, Imfinzi, added 11 months to the lives of lung cancer patients. BMS and Transgene are looking at combining a checkpoint inhibitor with a vaccine and will shortly commence a Phase II study.
---
Images – Matyas Rehak / shutterstock.com; Alila Medical Media / shutterstock.com