Immunic Therapeutics has received an extra €4M that will be directed at speeding the development of treatments for Crohn's disease and psoriasis.
Immunic Therapeutics is a young company based in Munich's biotech hub that develops immune therapies for chronic inflammatory diseases. Today, it announced a €4M investment from IBG, which increases its Series A financing to a total €21.7M. Its lead investors are LifeCare Partners and LSP, one of the top biotech VCs in Europe.
Less than one year old, the German biotech has ambitious plans to tackle Crohn's disease and psoriasis with its candidates IMU-838 and IMU-366 respectively. Both were acquired from the German epigenetics biotech 4SC last September just after closing Series A.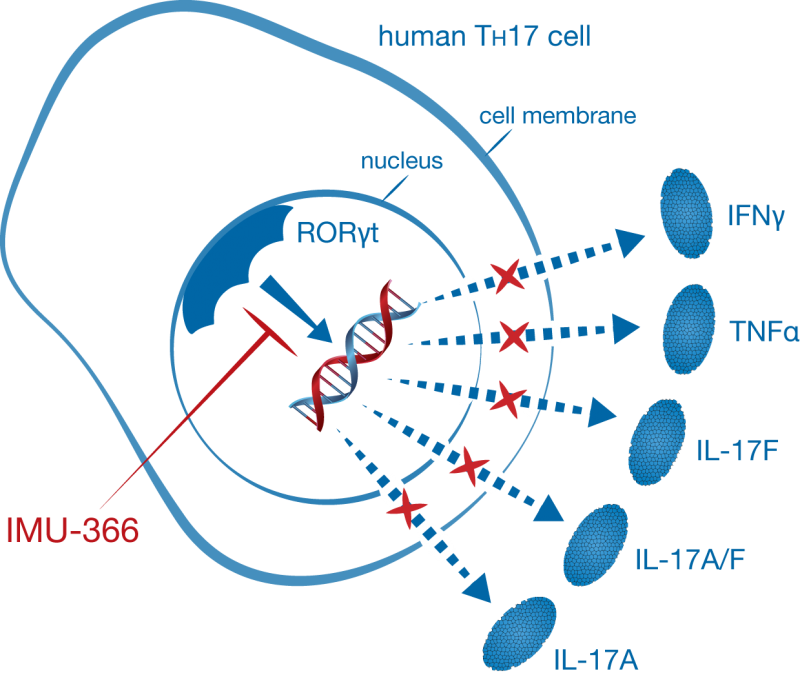 The company's technology focuses on targeting specific T helper cells that promote immune and autoimmune responses. IMU-366 inhibits the nuclear receptor RORyt, responsible for the expression of cytokines involved in several immune diseases including psoriasis.
For its part, IMU-838 inhibits the DHODH enzyme, which has a key role in the metabolism of activated T and B cells, leaving other immune cells unaffected. Immunic is planning to initiate a Phase I trial for the drug candidate soon.
Although Immunic's technology seems promising and has managed to attract top investors, the immunology field is already crowded. AbbVie's Humira, the top-selling drug, dominates the market, and now that its patent has expired big pharma like Amgen, Boehringer Ingelheim, Pfizer, Novartis and MSD are rushing to launch biosimilars. So the young biotech will have to prove its products are good enough to compete with such big players.
---
Images from Rawpixel.com/Shutterstock, Immunic Therapeutics